NOTE: This article is for users who have already installed their SSD5Library onto their computer or an external drive.
1) In some instances, users will find themselves needing to re-link their library in the Slate Audio Center, like in instances where one moves the SSD5Library folder to a new location, after it has already been installed by the Slate Audio Center.
2) Open the Slate Audio Center, then log in with your Slate User account. Then select Steven Slate Drums 5.5.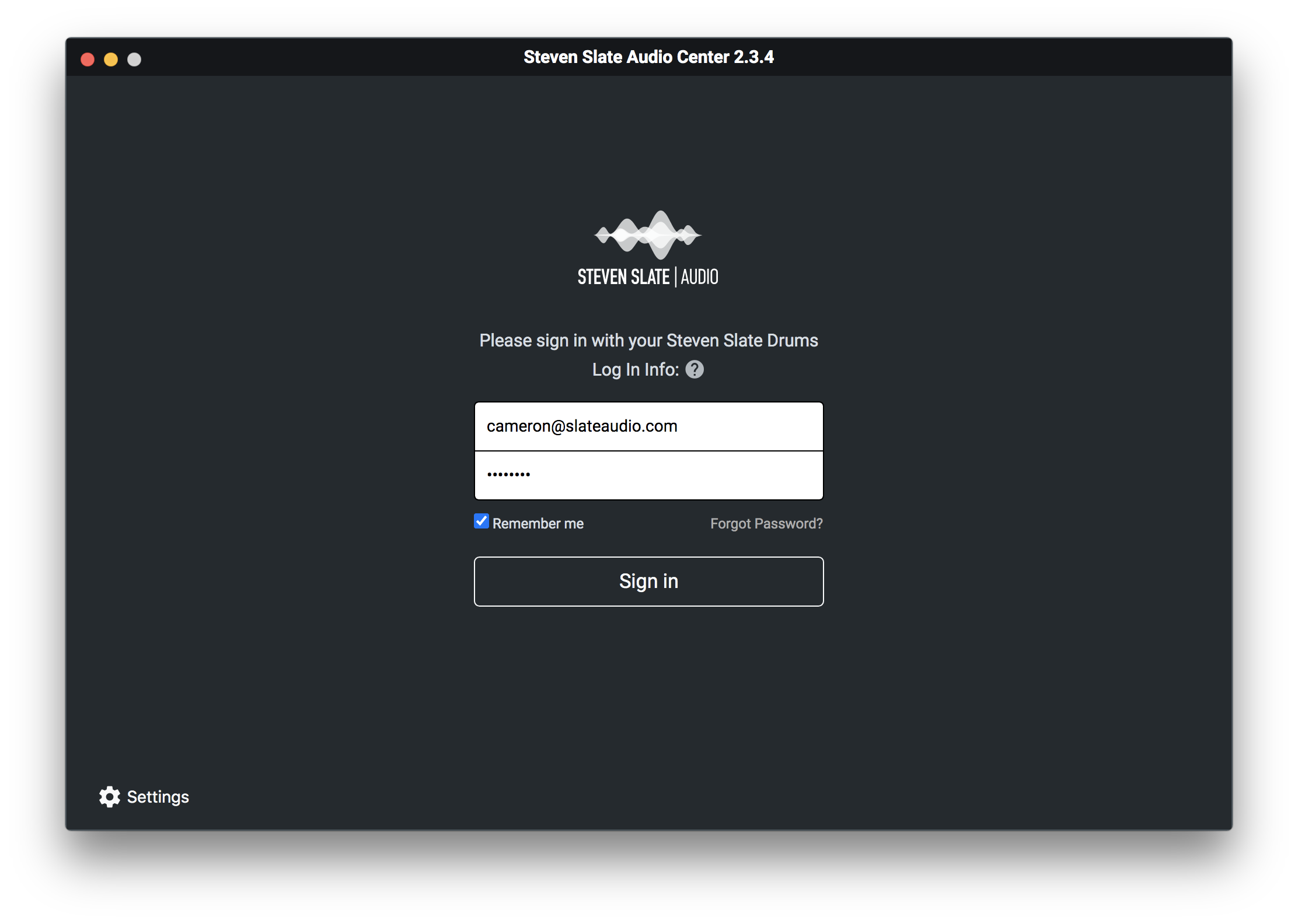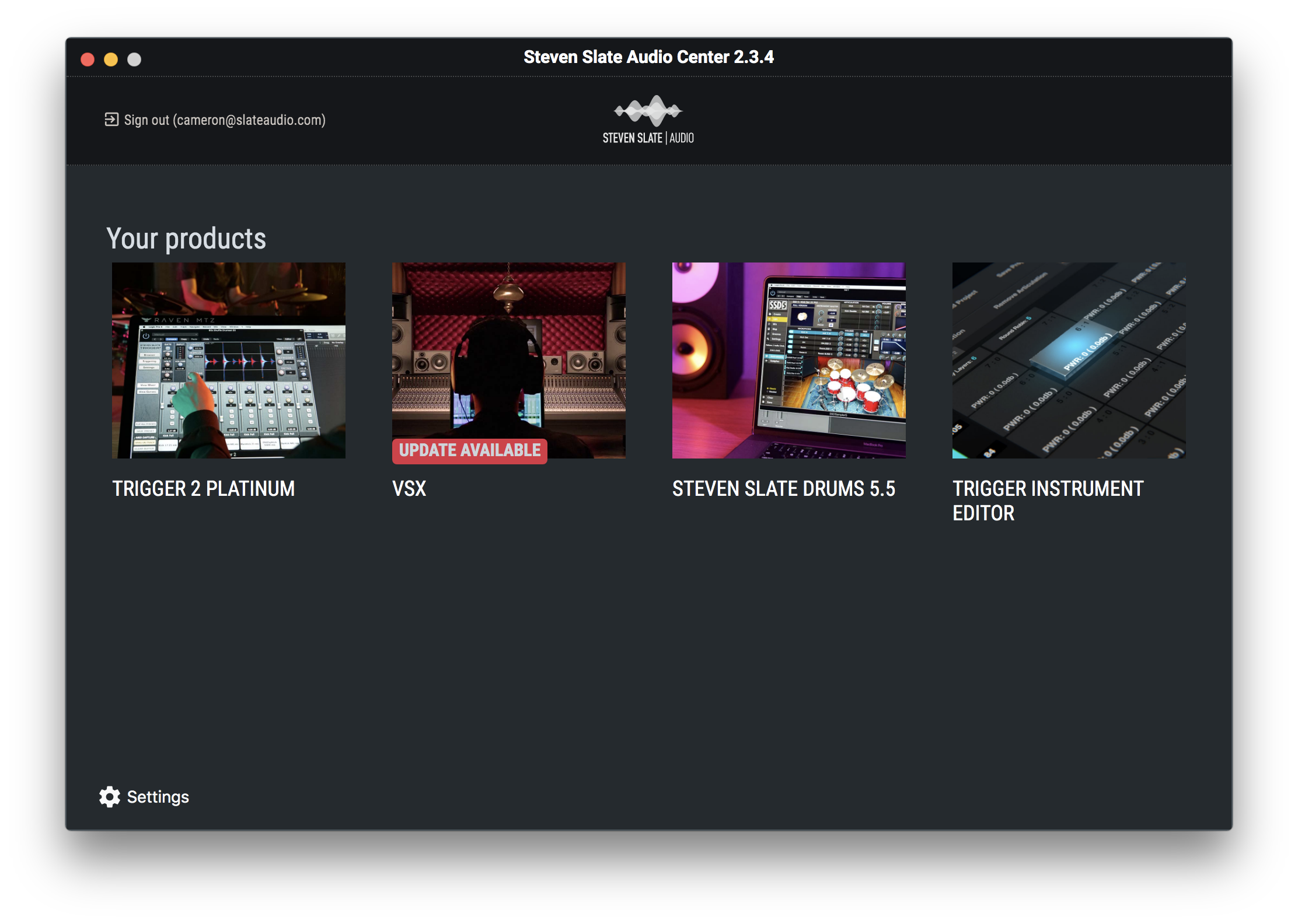 3) On the next page, hit the arrow next to "REINSTALL" and click "locate existing library". Then locate your folder, so that the final path is "SSD5Library".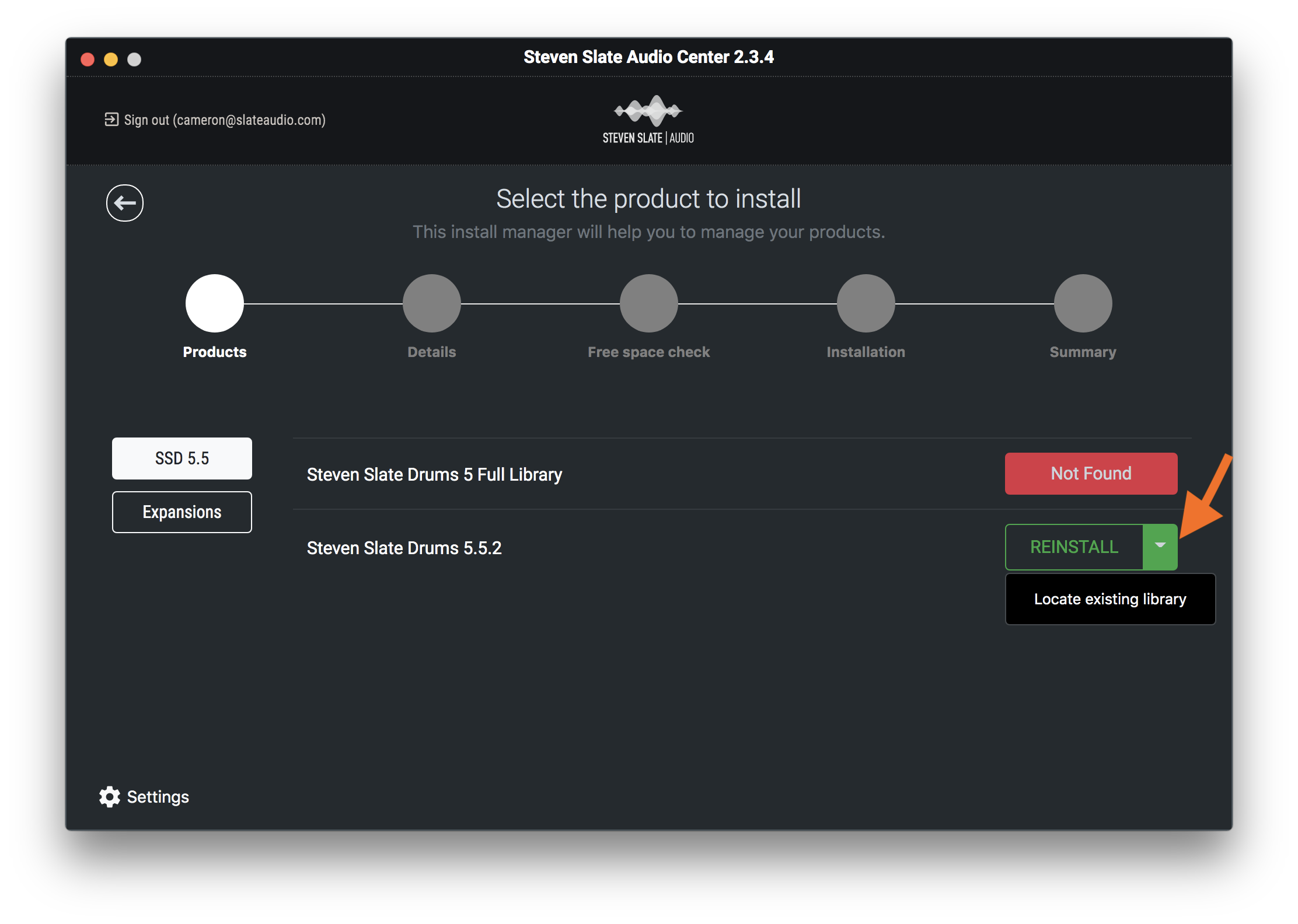 If the Slate Audio Center is able to successfully locate the library, it will say "Found! Library is here: Your filepath".
4) After linking the library in the Slate Audio Center, users can double check that the correct file path is set for their SSD5Library by going to the "Settings" tab in the SSD5.5 plugin.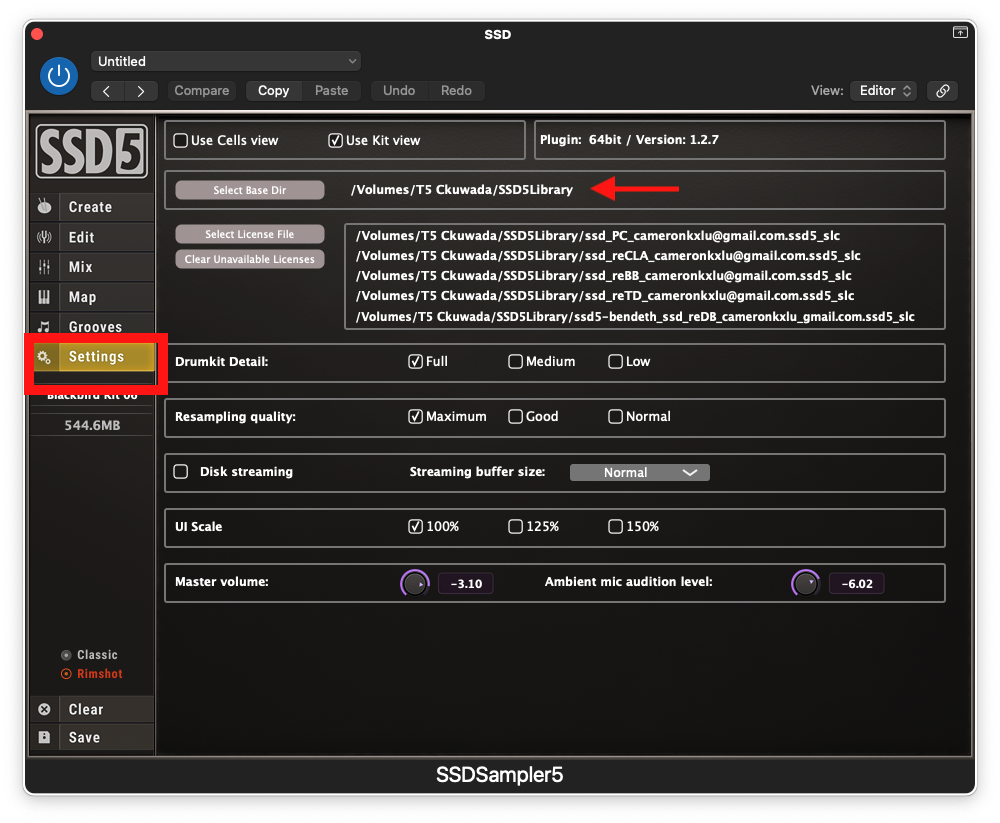 Here, users can see the full file path for their library. Make sure that 'SSD5Library' is the final item in the path, and not a step further or prior. Users can also select/change the file path to their Library here, by clicking the "Select Base Dir" button.
Note: Users who have already set their SSD5Library file path in Slate Audio Center, who then change it with the "Select Base Dir" button may have bugs with getting this change to save for later instances of SSD. We recommend always following the procedure in Step 3 when locating the SSD5Library folder.
5) Once you have verified that the library path is correct, go to your "Create" tab. Here you should see a selection of items under each of the three columns which make up the sounds in the SSD5Library (toggle between "Inst" and "Kit" buttons to choose between individual instruments, and kit presets).
NOTE: If you have just linked your library location, and the "Create" tab is blank, first double check that the Library path is correct in the SSD5 settings. Then go back to the "Create" tab and hit the "Refresh" button.