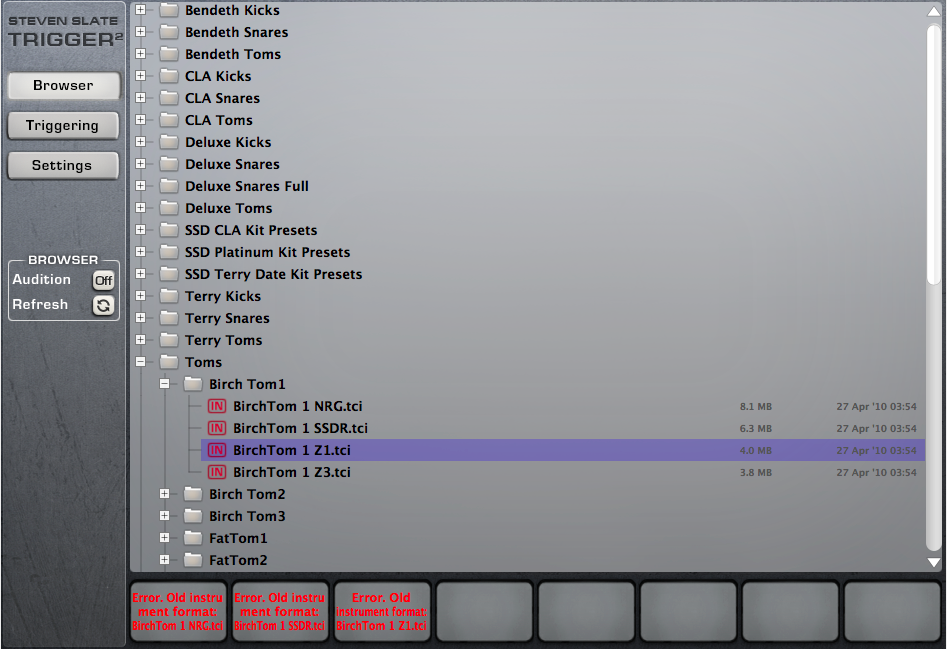 If you are receiving this error message than you have mistakenly put a Trigger 1 Sample into your Trigger 2 Library folder. Trigger 1 samples will not work in Trigger 2.

To resolve this issue please check your Trigger 2 Library folder. You should have the following:
Trigger 2 Deluxe

Trigger 2 Kicks

Trigger 2 Snares

Trigger 2 Toms

SSD Platinum Kit Presets (Platinum Users Only)
If need be you can access the download directory within your Slate User Account:
http://users.drumclassroom.net
After removing the Trigger 1 Library simply click "refresh".