Logic users will notice that even with the "audition button" set to "on" inside the Trigger plugin, that they are still unable to audition their Trigger library sounds by clicking on them.
In order for the audition feature to work, user's will need to make sure that input monitoring is enabled on the track where Trigger is inserted.

Once input-monitoring is engaged, user's can audition Trigger .tci's by either clicking on them in the 'Browser' tab, or by clicking on them in the bottom cells.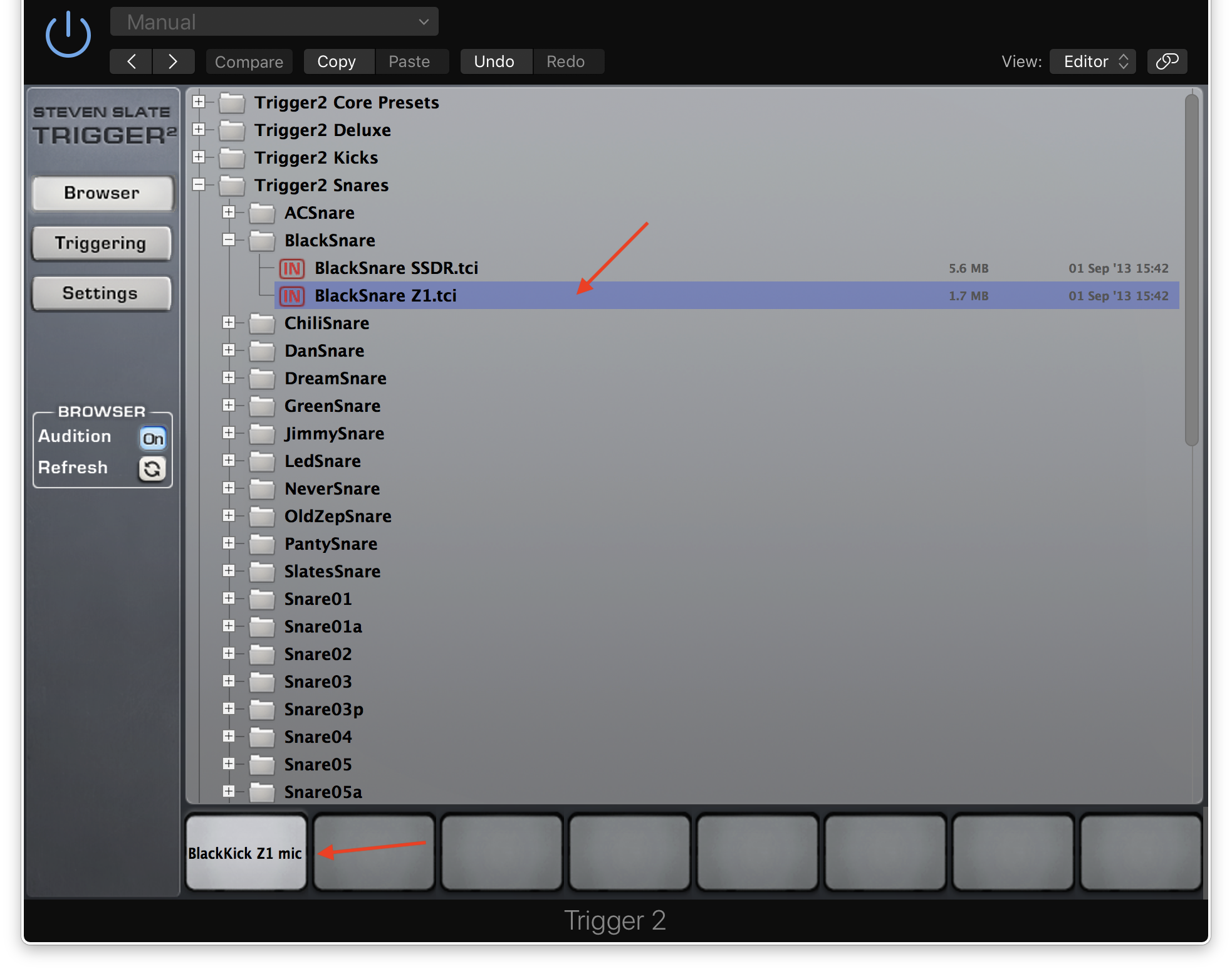 Note: User's are only able to preview individual instrument sounds (.tci). Preset files (.prs) cannot be previewed.
Pro Tools:
Pro Tools users will need to make sure to turn off "Dynamic Plug-in Processing" in order to audition sounds from the Trigger plug-in. This can be done by going to "setup" in the menu bar, then clicking "Playback Engine".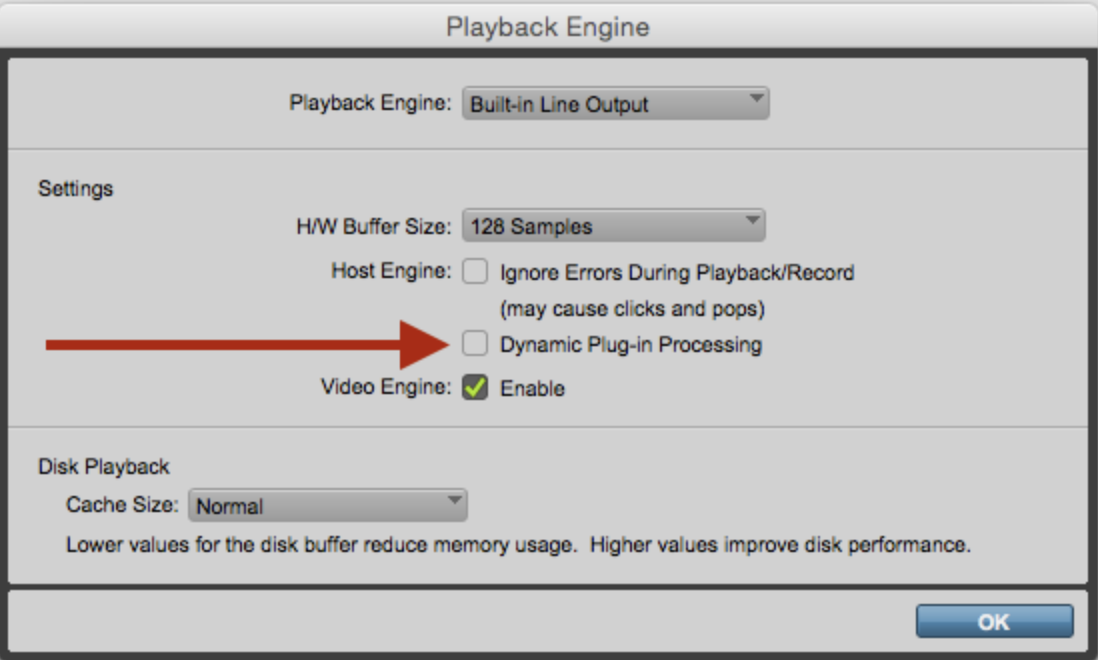 This needs be turned off for audition to work as Dynamic Plug-in Processing is a feature that allows plug-ins to use power only when they are processing audio, for efficiency purposes.