Pro Tools users will need to make sure to turn off "Dynamic Plug-in Processing" in order to audition sounds from the Trigger plug-in. This can be done by going to "setup" in the menu bar, then clicking "Playback Engine".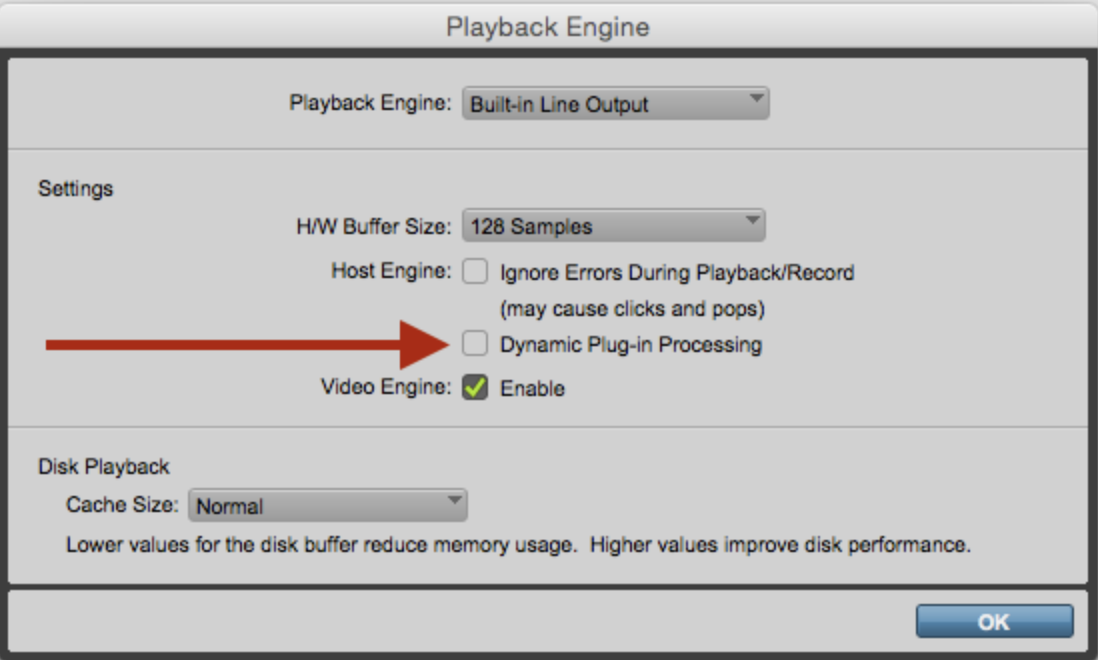 This needs be turned off for audition to work as Dynamic Plug-in Processing is a feature that allows plug-ins to use power only when they are processing audio, for efficiency purposes.
Once this feature is un-checked, user's can audition Trigger .tci's by either clicking on them in the 'Browser' tab, or by clicking on them in the bottom cells.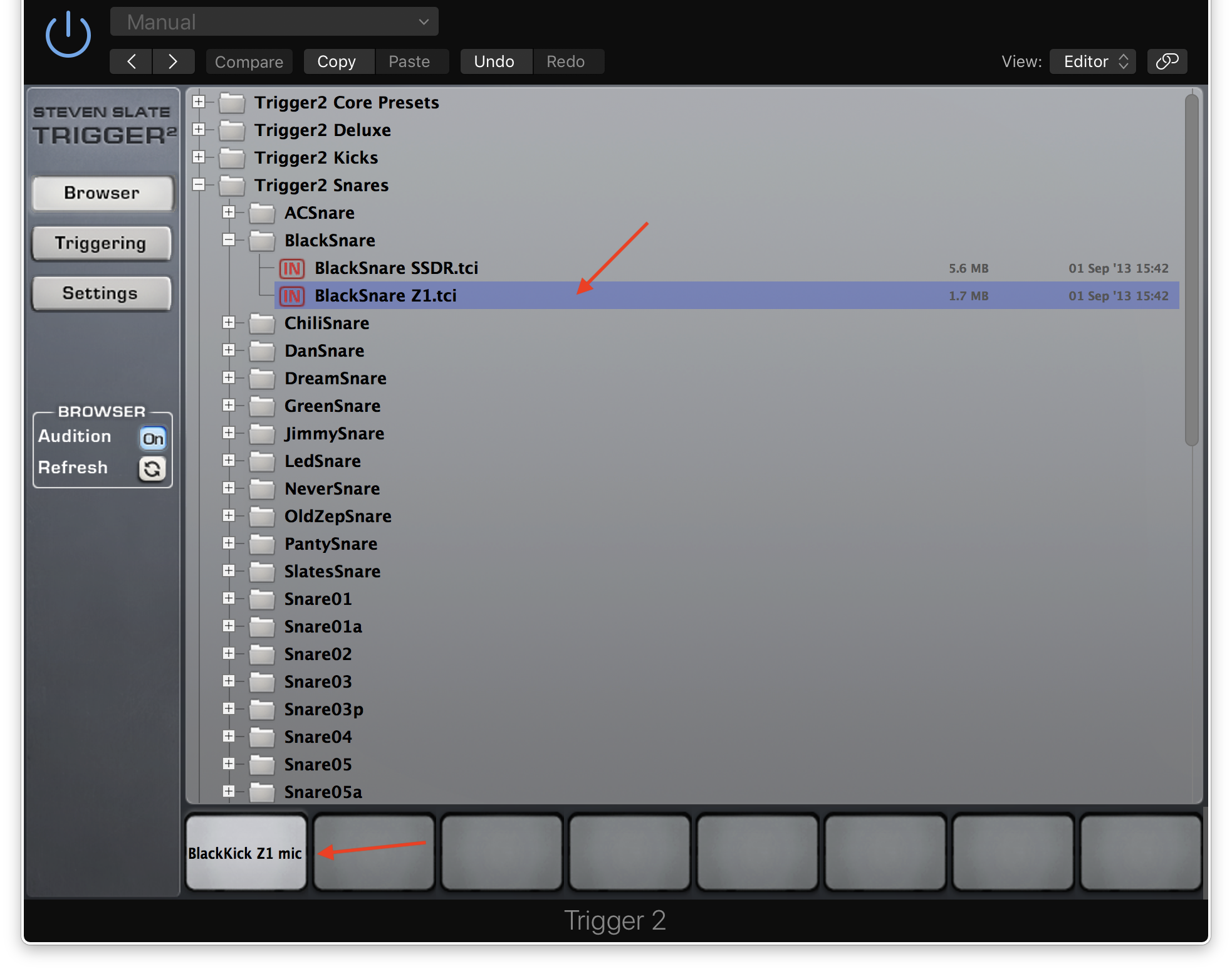 Note: User's are only able to preview individual instrument sounds (.tci). Preset files (.prs) cannot be previewed.