Rescan Plugins In Your DAW

If the plugins do not show in your plugins list, please ensure you have the latest plugin versions installed and view the following articles:
iLok License Manager

Please ensure you are using the latest iLok License Manager app version. Make sure the plugin licenses are activated to your iLok.

Try "Synchronizing" your iLok using the steps below ↓
Before starting your DAW, open the iLok License Manager and make sure it is up-to-date. Next, right click on your iLok dongle, listed in the left column, and choose Synchronize.
Wait for the operation to complete, and then launch your DAW.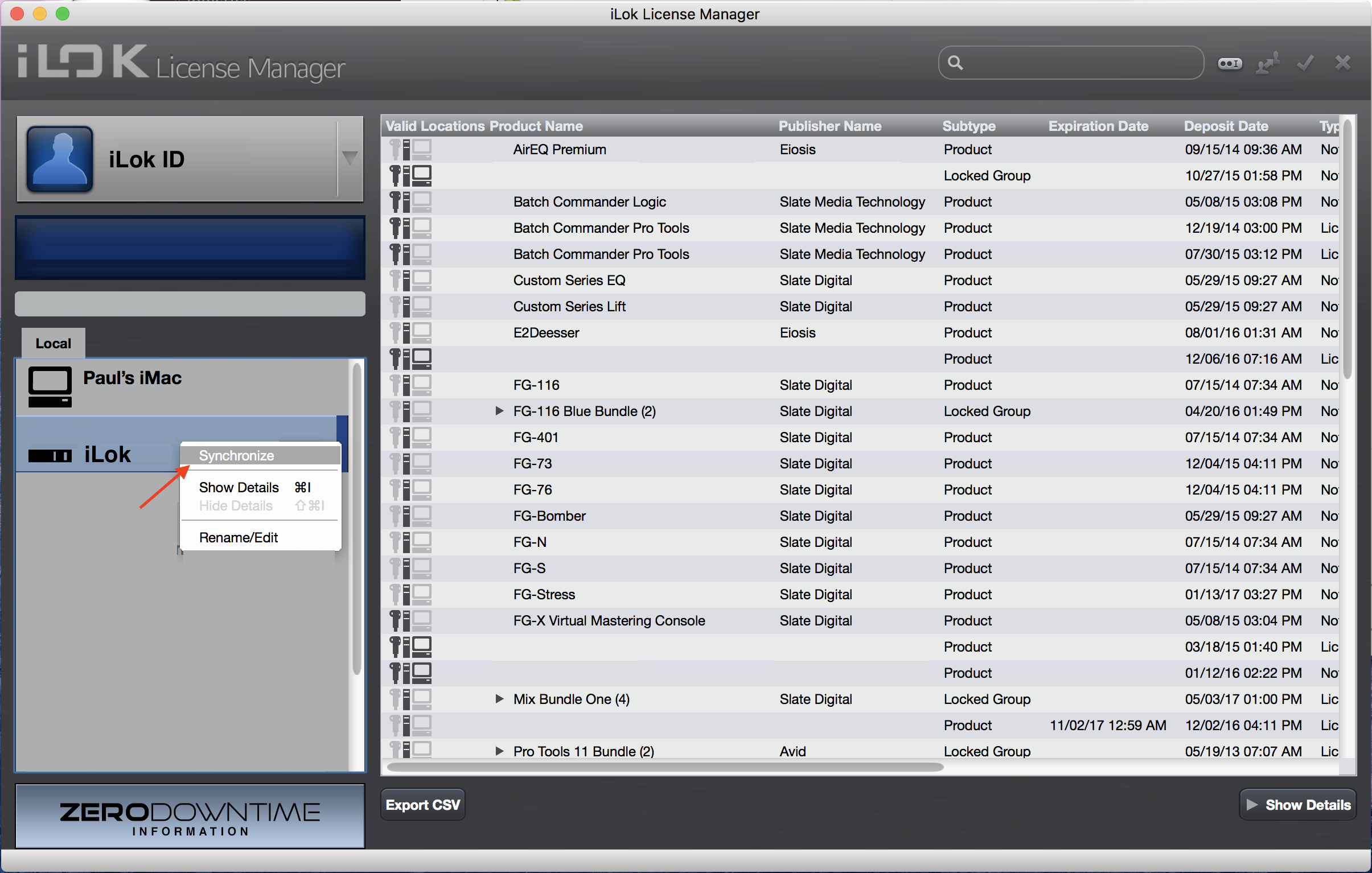 System Requirements

You can view the minimum and recommended system requirements here.


Submit A Request
If you need additional assistance, please submit a request here.