NOTE: The SSD5.5 expansions will NOT work with SSD5.5 FREE, only the full version.
-The SSD5.5 expansions can be purchased from https://stevenslatedrums.com/ Go to the "Products" tab and then scroll down to "expansions".
Registration
Users can purchase SSD 5.5 at https://stevenslatedrums.com/
-Upon purchasing SSD 5.5, users will receive two emails:
Order Confirmation and Receipt

Slate Audio Registration Info
Note: If users cannot find emails in inbox, check spam folders.
Note: If this is the first product you are registering, you will also receive an email with a link to set up your account password.
Installation:
1. Download the Slate Audio Center from your Slate Audio account (if you have not already):
https://my.stevenslateaudio.com/
-Click on the "Expansions" button on the left, and you will see any expansions registered to your account. Next to each expansion is an "install" button, click it to begin installation.
Note: If the purchased expansions do not appear, double check that your are logging in with the same email/account that you used to register your expansion.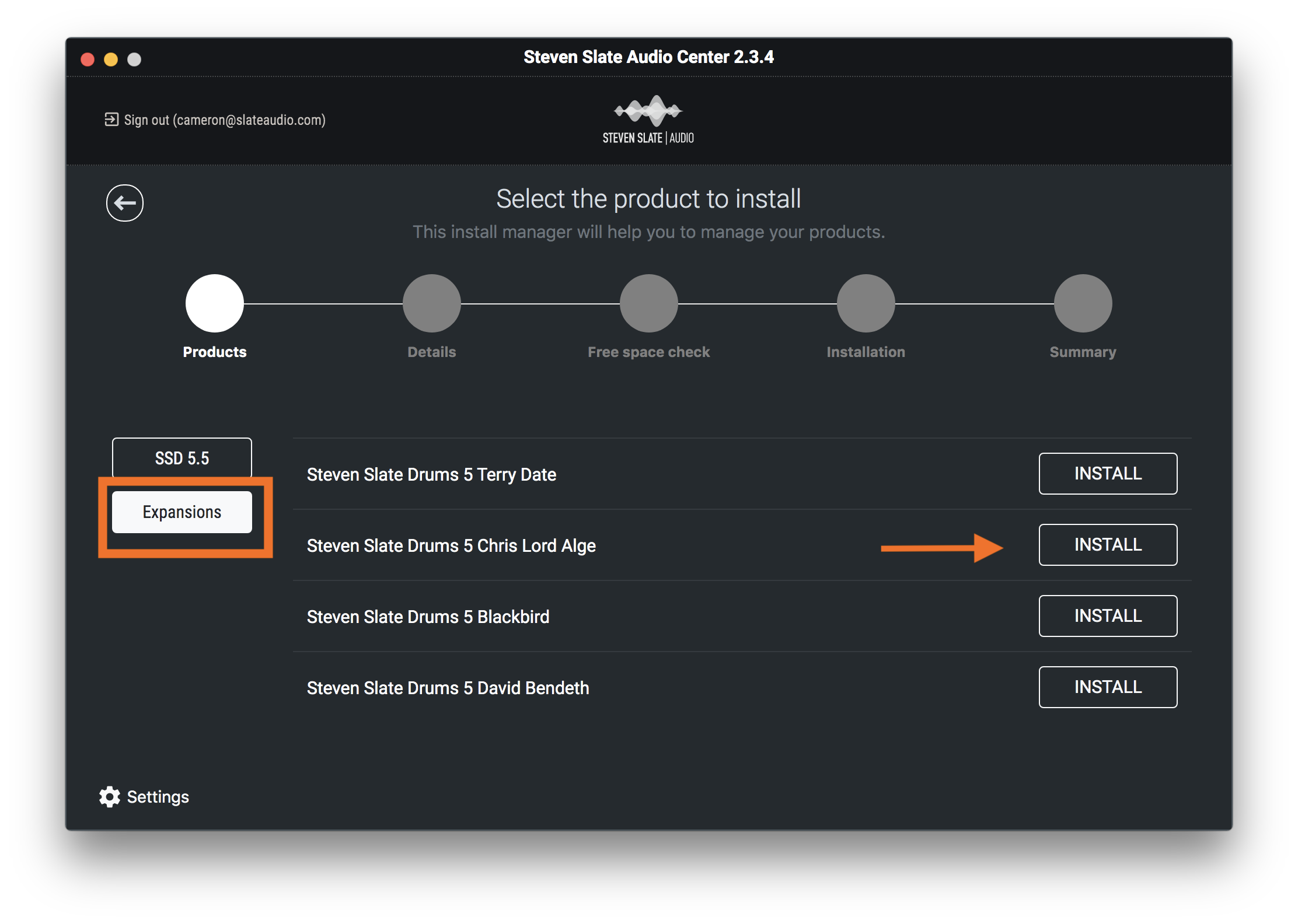 -The install path will automatically set to the SSD5 Library folder. Make sure the install location has the available memory as stated in System requirements. Hit install again, then wait until the installation finishes, and you receive the prompt "Successfully Installed".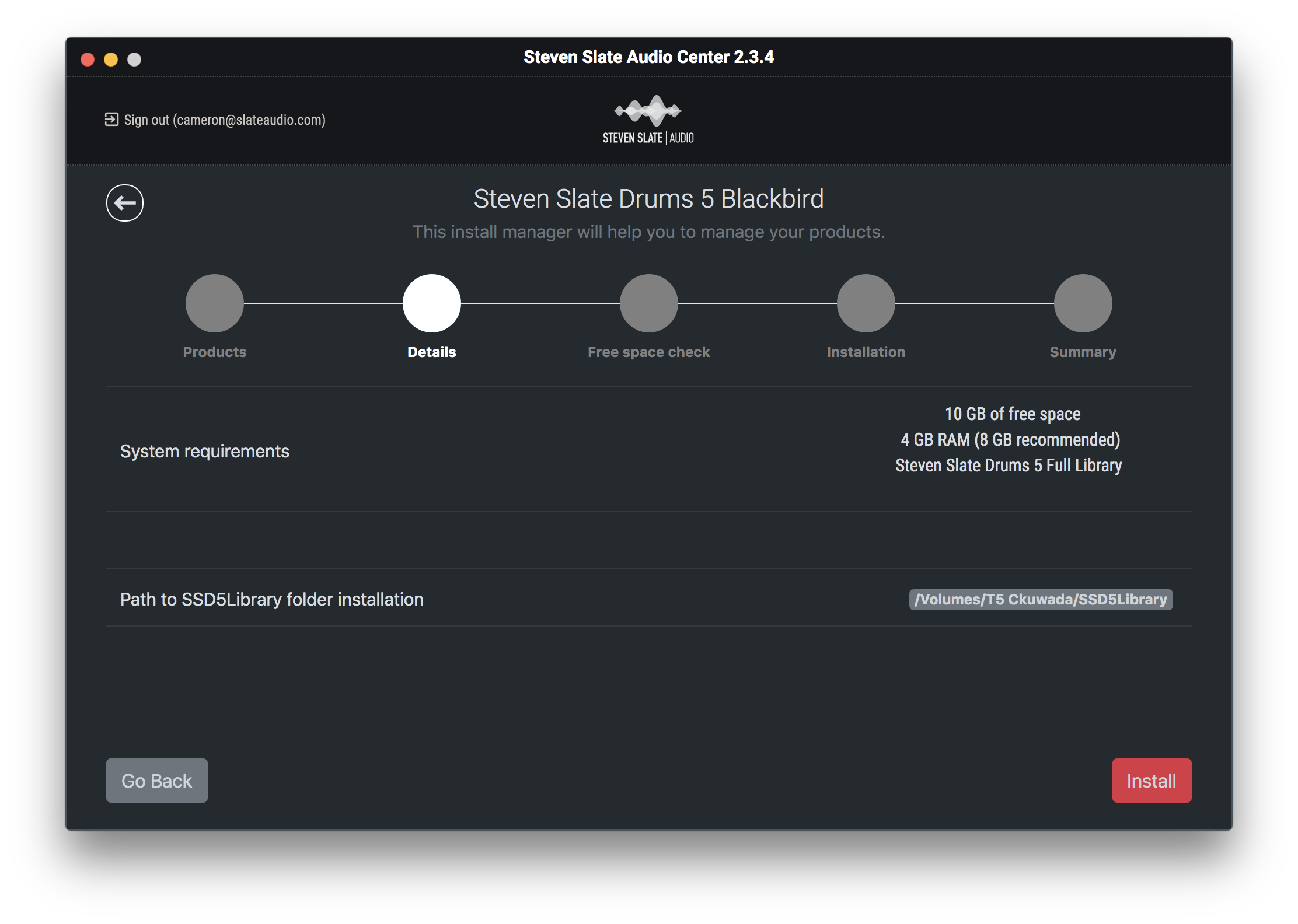 -This step should also automatically Install and link the license in the settings page. If you open up the settings page in SSD 5.5 and don't see that the license has been linked, click "Select License File" to manually link your license.