Note: Be sure you have selected the proper Base Directory location selected.
If you haven't selected the base directory, you can navigate to this article
Loading Kits
We've provided a wide variety of kits Included in SSD5.

Select the Library that that you'd like to load from in the left hand column
Select the Category that you'd like to choose
Select the kit by double clicking the name (ie "Deluxe 2 Indy Cindy" from the Rock section of the Deluxe 2 Library)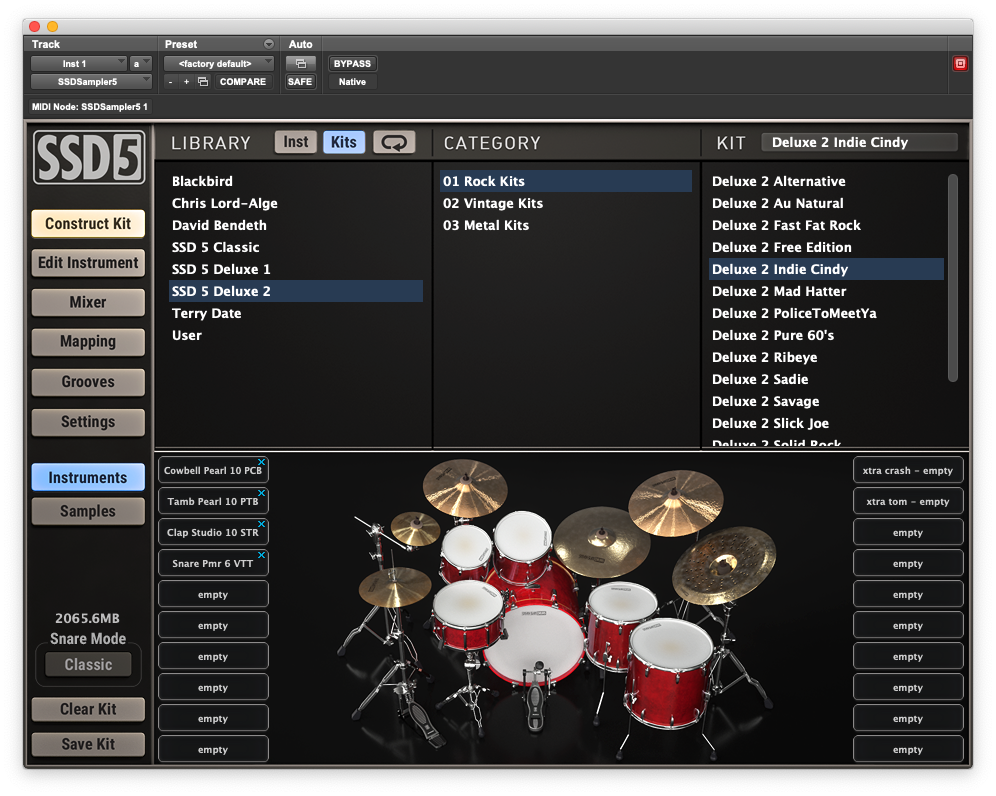 Creating Kits
You can create a new kit by selecting samples from "INST" or modifying preset kits.

This is done by dragging and dropping individual instruments on to the kit view or sample view.

Make your changes to the kit

(ie; Changing snare balance, tuning the kick drum, widening the toms, bring up the room mics)

Save your Kit. Click on "Save Kit" at the bottom left corner of SSD5. Pick a name and Save the kit to the User.lib folder.