How to Create a Custom Drum Kit in SSD 5.5
SSD5.5 offers MIDI learn in two different locations, the mapping section, which can be accessed by first clicking on the "Map" Tab, on the left side of SSD 5, and the articulation switching which can be accessed in the edit and mix tabs. The MIDI learn in the "MAP" tab is global, meaning that notes are mapped before they hit SSD5. Thus, these changes do not save per kit, for saved presets, you will have to reload them each time you load a new kit. This is good for making maps for MIDI controllers/ E-Kit's as mapping isn't tied to a kit, and users can set a default mapping preset, to make for ease of use when switching kits and using a MIDI device. For more information on mapping in the map tab, refer to this link: (MIDI Learn and Mapping in SSD 5.5).
On the other hand, MIDI learn in the edit/mix tab is not global, and the changes you make save per kit. In the sense of you were to make a new assignment in the edit/mix page, then save your kit. When re-loading your kit, this change will be recalled. The MIDI learn in the edit/mix tab is used for stacking the OG-One shots on existing snares, and un-mapping stacked articulation. It can also be used to use multiple snares and cymbals, and assign them to different MIDI notes, so you can play different snares and cymbals and different times, and on different pads if you have an e-kit.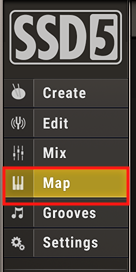 Creating a custom kit:
In this article, we will be creating a custom kit in SSD 5.5 that contains an extra snare, and two extra crashes. These extra pieces will be assigned to different notes, so users will be able to play two different snares on two different pads, similar to have a main snare and an auxiliary snare. Users will also be able to play multiple crash cymbals across different pads, so it will be as if users have four crashes at once.
To start go to your create tab, hit your "kits" button and load up any kit.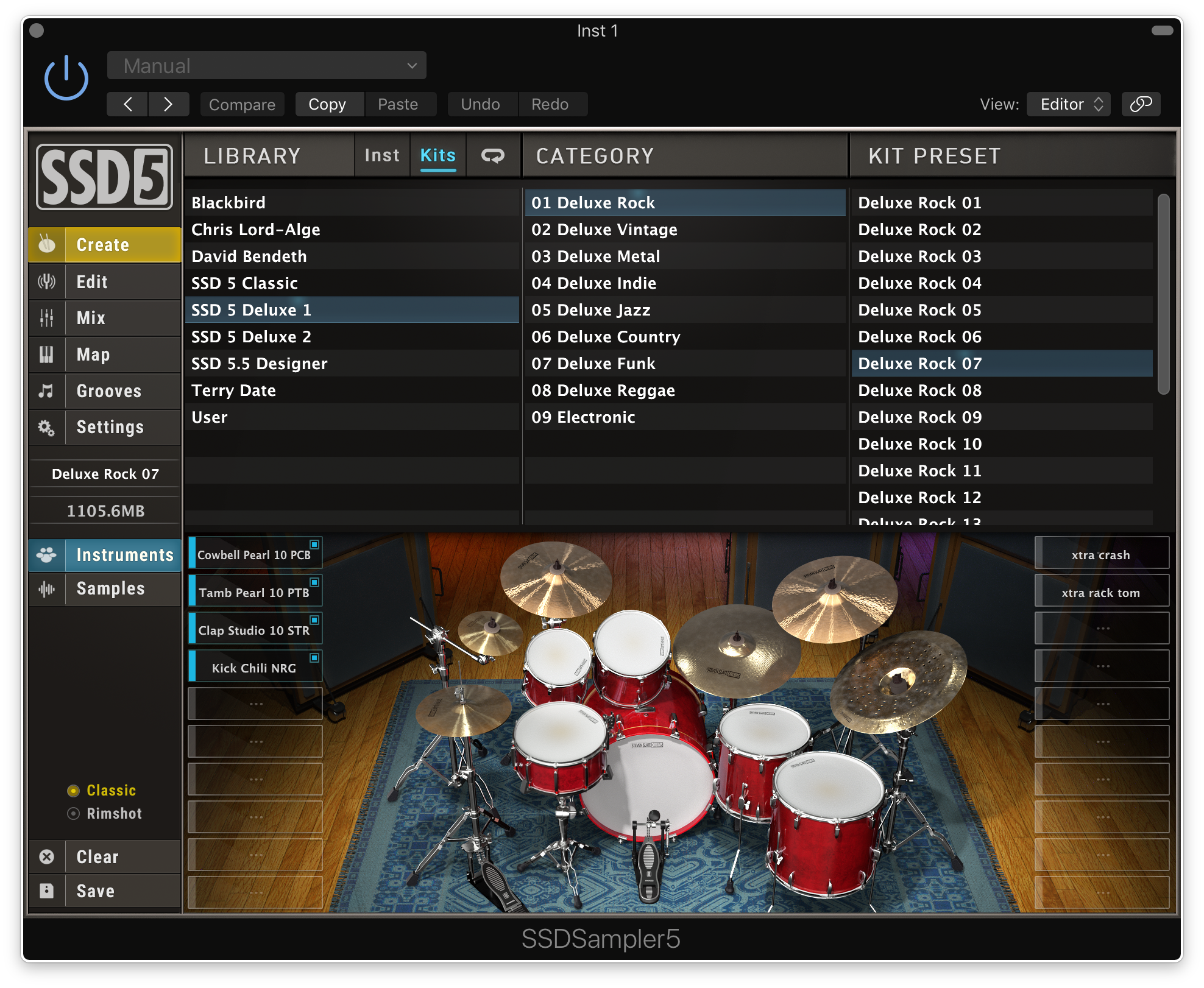 Then, go to your "Inst" selection and select a snare drum (preferably one of a different tone/library as we are going for variation between the main snare), and drag it to one of the empty columns on the sides of the drum kit GUI.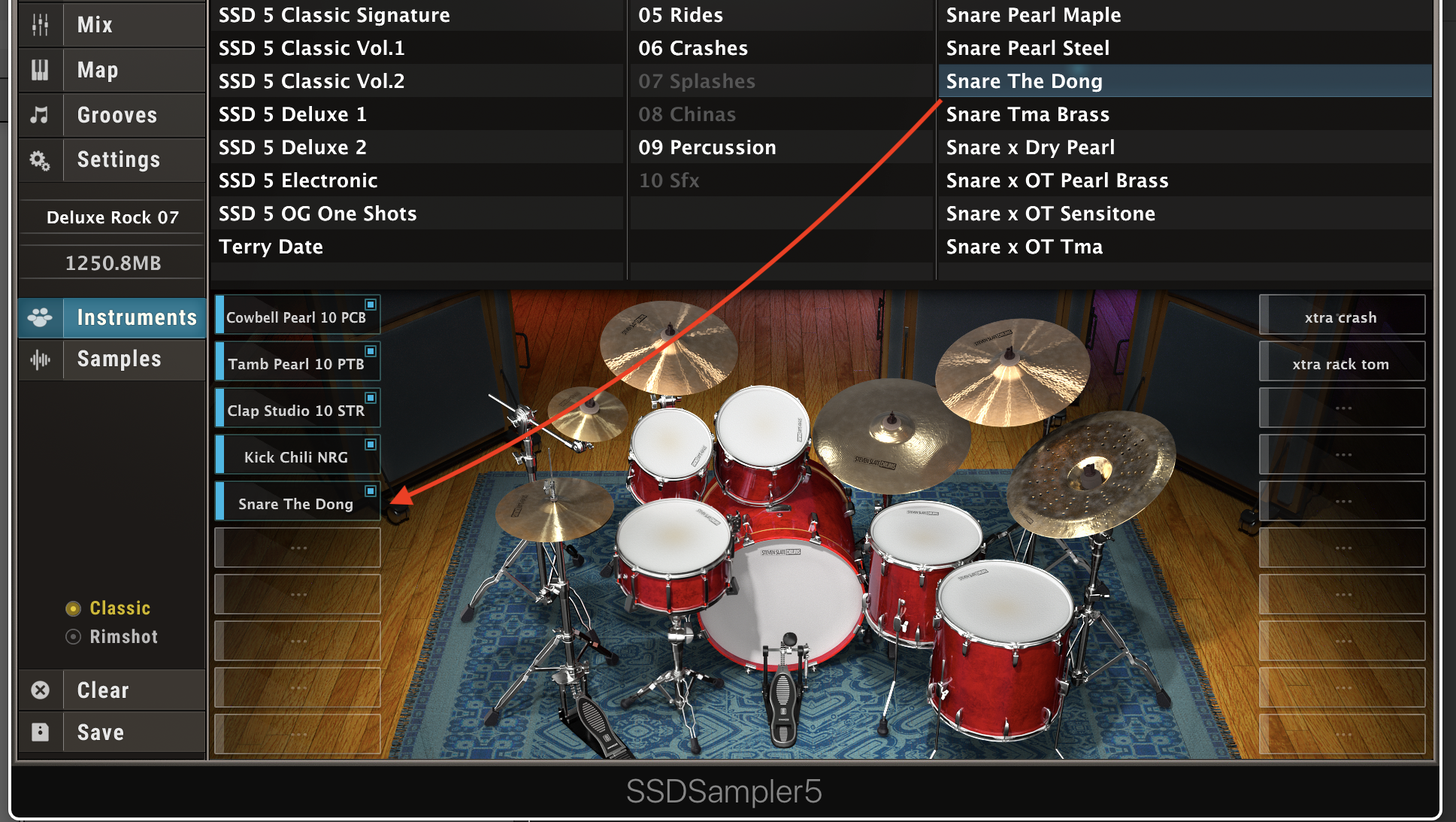 Also load one extra left and right crash, again preferably of different size/library from the existing ones.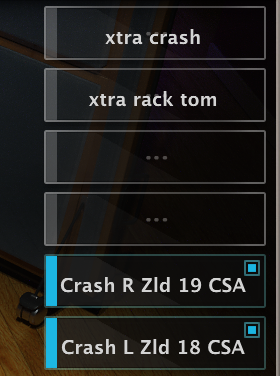 Un-stacking articulations :
Users will notice when hitting the midi note that corresponds to their main snare, the added snare will also Trigger. Same goes for hitting the original left and right crashes that were loaded with kit preset. By default, when loading an additional instrument of the same instrument type, they will automatically stack with the MIDI assignment of the original one.

While this is sometimes desirable, like in the case of mixing in user snare samples/ OG-One shots to layer under the original snare. In this case though, we don't want the articulations to stack. We will change this in the Articulations panel in the "Edit/Mix" Tab.
Note: It is worth to note that stacked articulations can only be unstacked by using the articulations panel in the Edit or Mix tabs. They cannot be unstacked in the mapping tab. It is also worth noting that sounds cannot be stacked in the map tab, in the sense that mapping an instrument to a note that already has an instrument in the map tab, will simply override the original instrument, rather than stack them simultaneously.
Go to your "Edit" or "Mix" tab, then click on the added instrument in the column to bring up the menu for that instrument. Under the articulation sub-menu, next to each articulation will be a button that says "ML" (MIDI learn).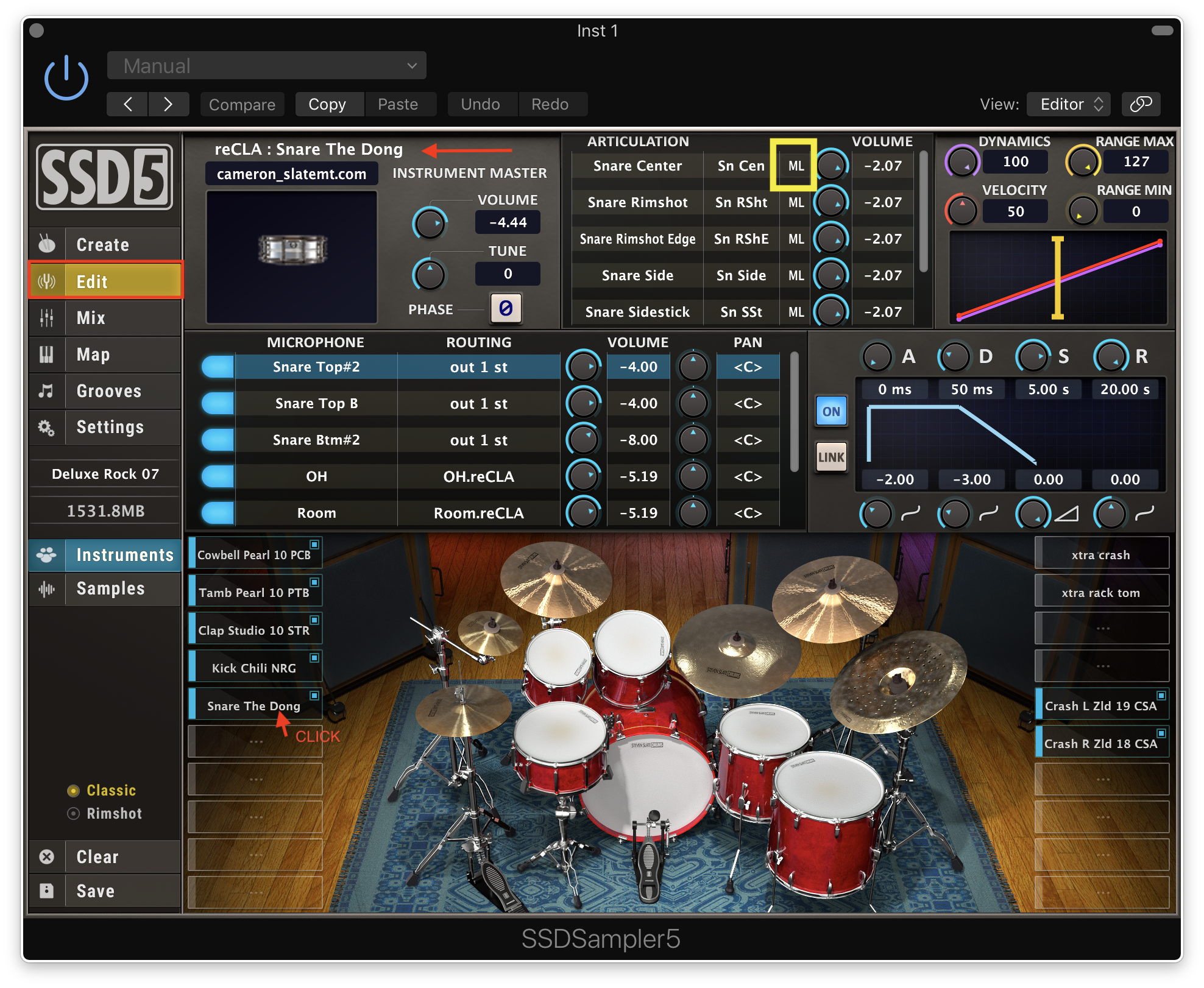 Click that button to bring up the following message: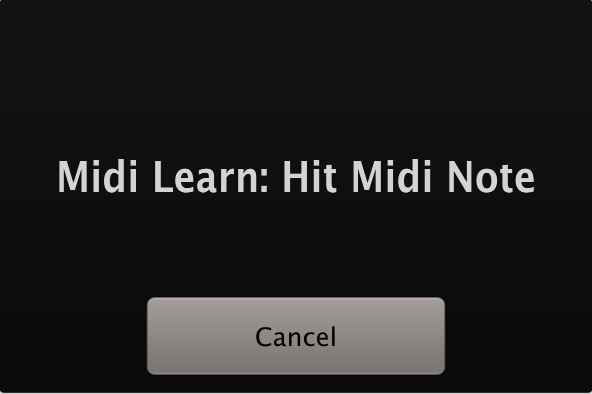 Then using your MIDI controller/drum kit or piano roll on your DAW, hit a note that doesn't have anything assigned to it. For users that have an e-kit and have two snare drums for instance, make sure to change the MIDI note on what will be your side snare, to a note that doesn't yet have an assignment in SSD. And same for users who have extra cymbals pads.
Make sure to do this for all articulations of the instrument.

Note: Users can easily go to the map tab and see which notes haven't already been assigned instruments.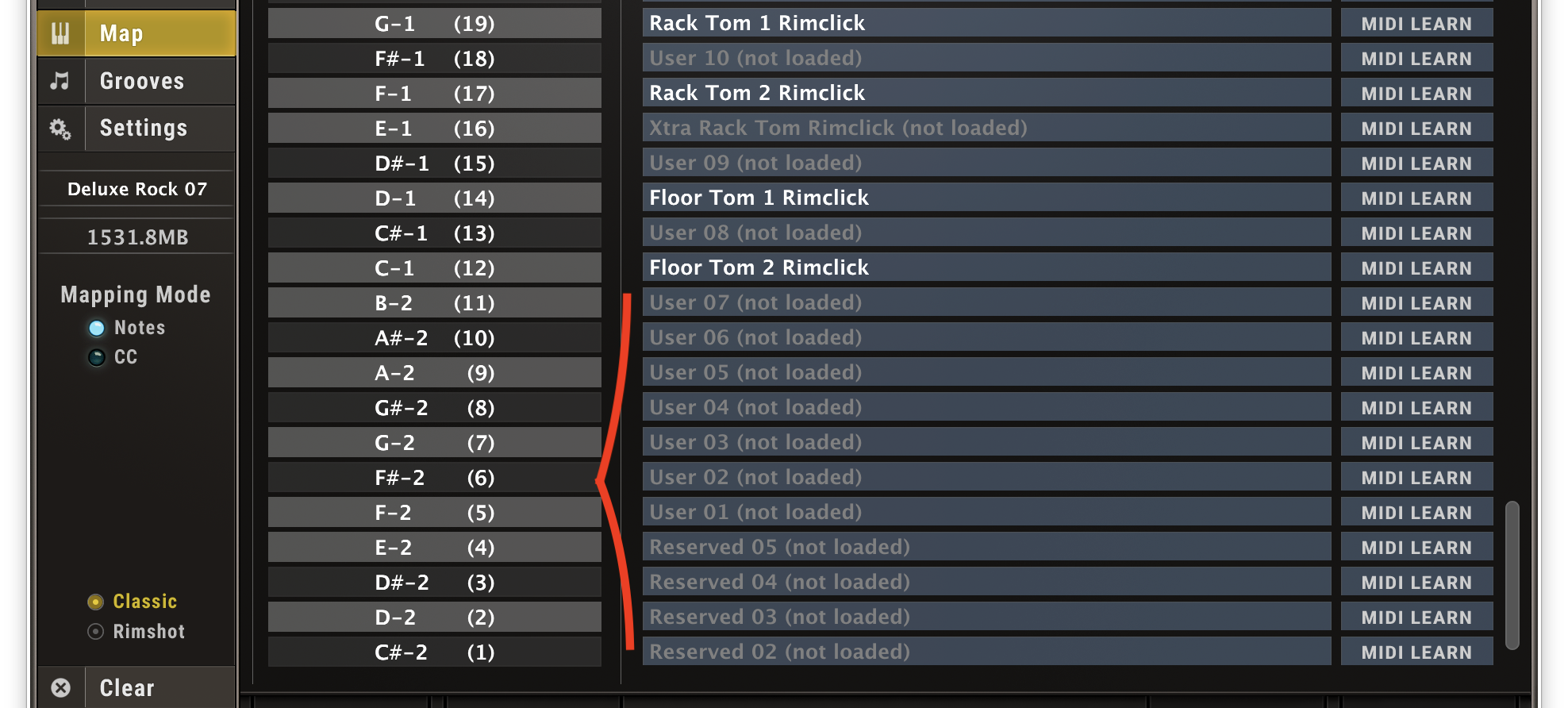 One users have the set up their custom kit, they need to save the kit. In the bottom corner of SSD, will be the save button.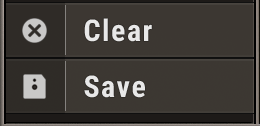 To locate custom kits upon loading a new instance of SSD, go to the "Create" tab, then "Kits", then "User".