After the installation process you will need to Select the Base Directory and License File within the SSDSampler. Launch SSD4 within your DAW and click the "Settings" tab.
(Note: Please create a Stereo Instrument track when instantiating the SSDSampler)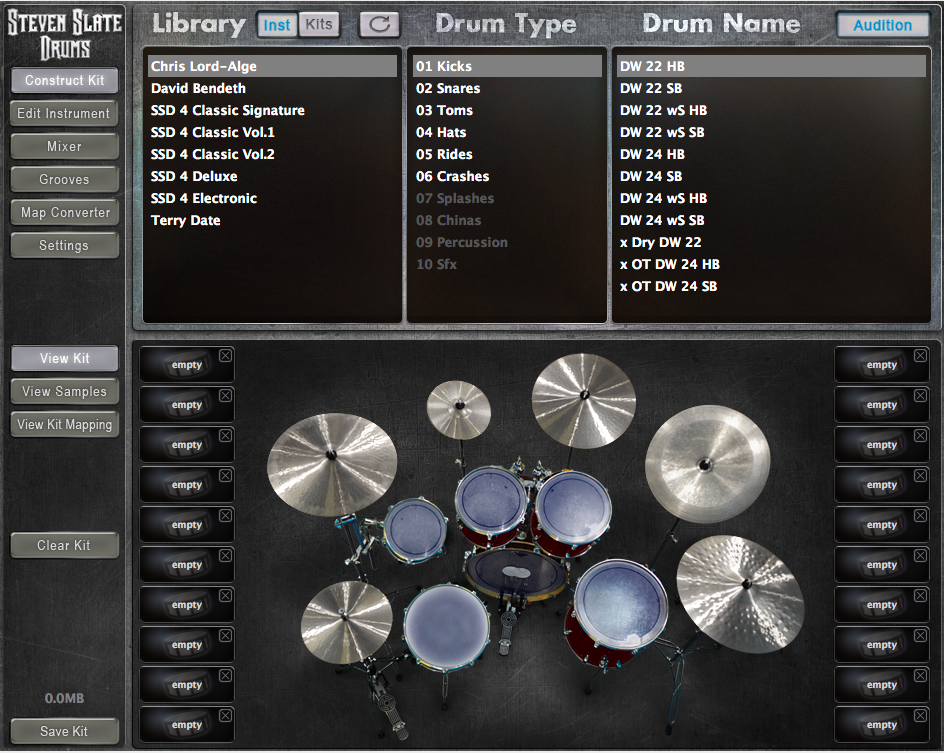 Your Library folder has the default name "SSD4Library". It's location depends on the whereabouts of the extraction process (UnrarX or WinRar).
(For Mac) Download UnrarX (click here)
(For Win) Download WinRAR (click here)
The License File is a .slc file extension and is available for download in yellow at the top of the download directory.


Additionally, if you have any of the expansion packs you will need to Select a License File for each. This includes the Terry Date, David Bendeth, and CLA Expansion Libraries.
After selecting the correct Base Directory and appropriate License Files you may have to refresh the SSDSampler in order for your Library to appear.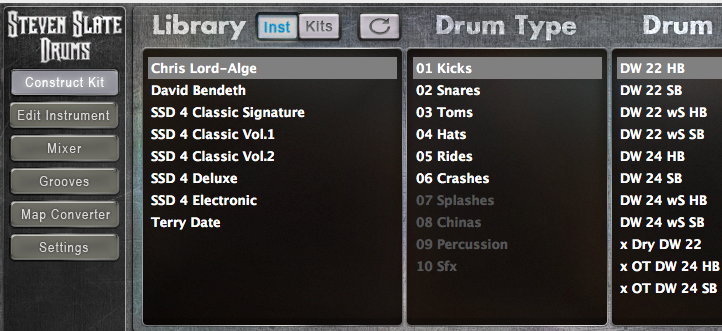 Under "Construct Kit" you will see the "refresh" button directly to the right of the "Kits" view.