Note: Trigger 2's gate feature is activated with a Trigger Platinum iLok license only. If you have an EX license this feature will not operate.

'Gate' is an awesome feature of TRIGGER 2. The Gate algorithm is the first in its class as "transient driven", for drum triggering. Turning 'Gate' On, you will see in the Wave Display area, the waveform tail (based on Gate settings) is now shown removed/no longer detected (in dark blue). The audio passing is shown in light blue.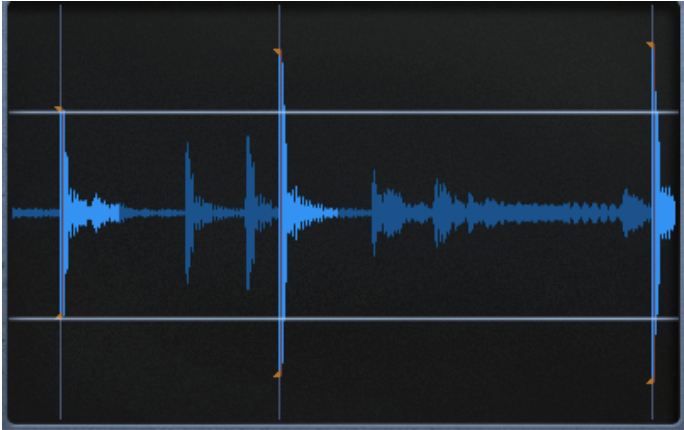 Because the Gate is transient driven and not threshold based like those common for plug-ins of this nature, you will need to adjust how the gate will react by first setting up 'Detail', 'ReTrigger', and 'Sensitivity', as documented in the "Usage/Setup" section of the manual. Those three main parameter settings are shared for 'Gate' and detection, for triggering sample replacement/ enhancement. Once you set the detection for triggering, you can simply use 'Gate' and its controls to shape the incoming/original source audio.

*The Gate only applies to/processes the "original source material" and not TRIGGER 2 samples. To hear it in action, you will need to turn down the Mix control (less than 100%).

Please review the manual for feature controls.