Note: This article is meant for users who have successfully installed Trigger 2 prior to the Slate Audio Center integration, and who want to set up their expansions. Users who have just purchased the Trigger 2 plugin should refer to here: How to Install Trigger 2 on Mac with the Slate Audio Center (For New Users)
Trigger 2 Expansion Installation:
1) Your should receive an email with your product passcode, shortly after purchase (check your spam, if it doesn't show up in your regular inbox). Click the registration link in the email and redeem your passcode if you have not yet already done so.
2) If you have not done so already, in your user account you can download the Slate Audio Center in the Trigger 2 plugin page.
3) Once finished downloading, go to your downloads folder and run the DMG. Then when prompted, move the Slate Audio Center application to your applications folder.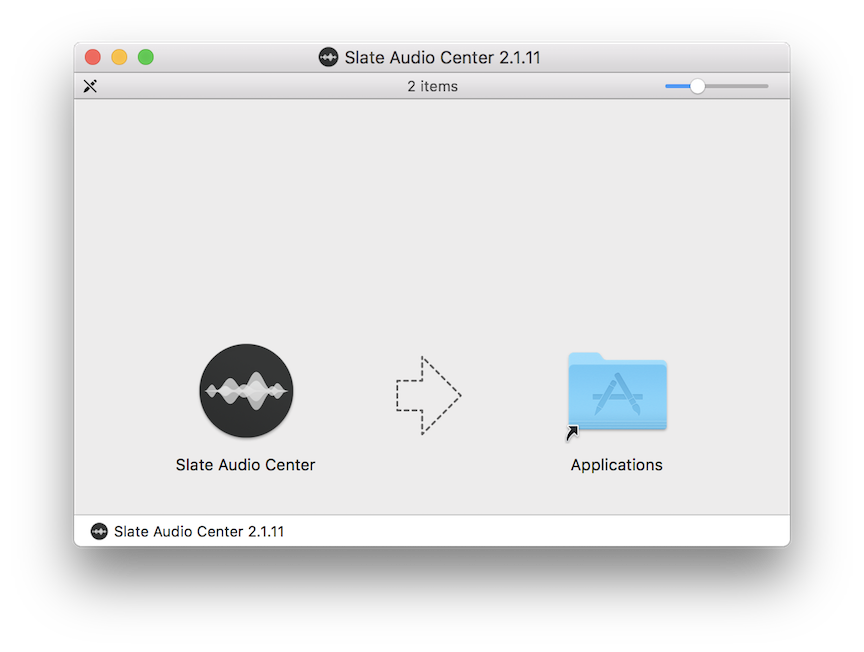 4) Open the Slate Audio Center, then log in with your Slate User account. Then select Trigger 2.
Note: If you previously installed your library prior to the Slate Audio Center integration, hit the arrow next to "REINSTALL" and click "locate existing library".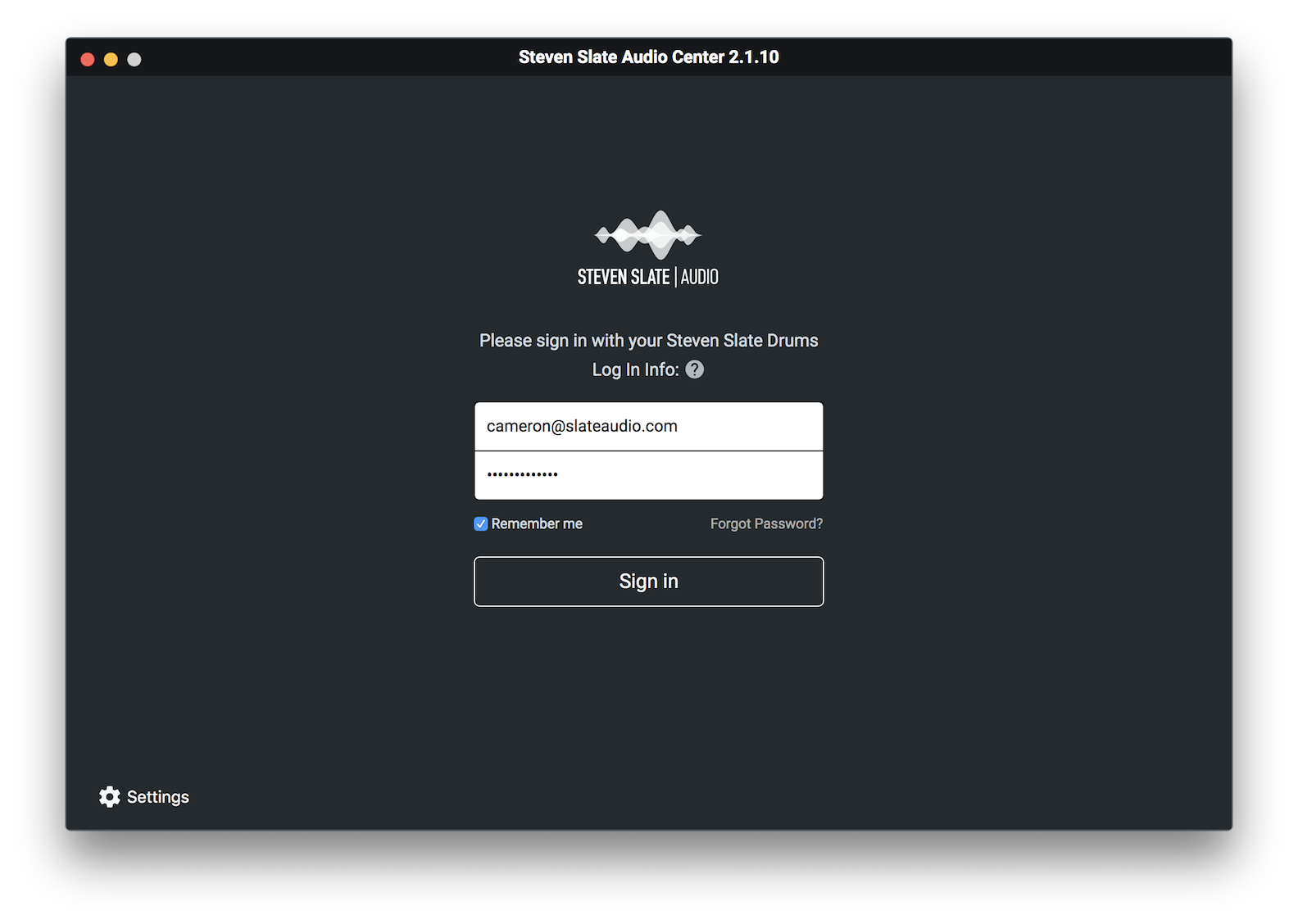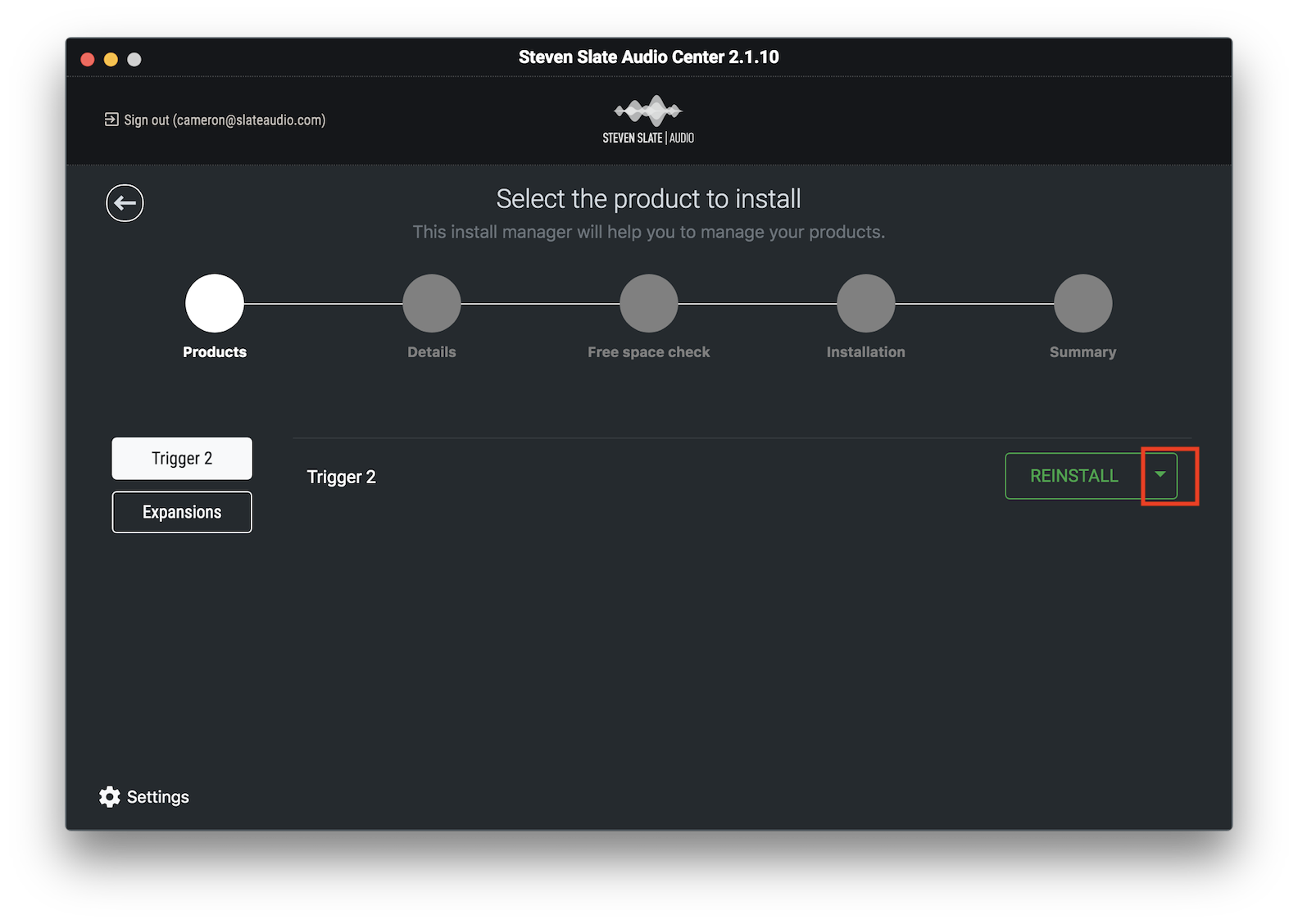 -Provided you registered your expansion to your user account, a button saying "Expansions" should appear. Click this. Then click "INSTALL" next to the desired expansion.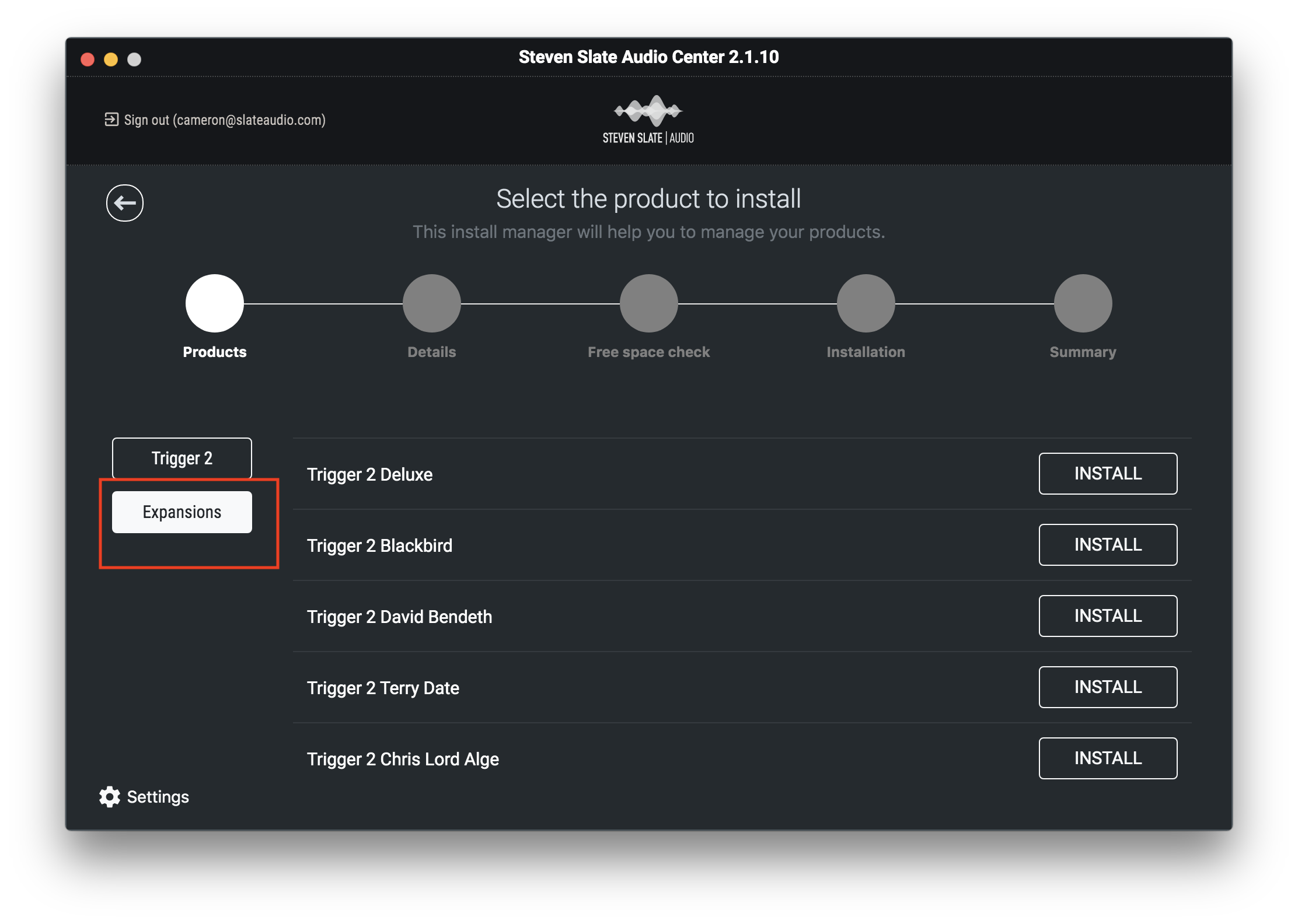 5) On the next page you will see the file path where your expansion will be installed to. You will also see the system requirements for installation.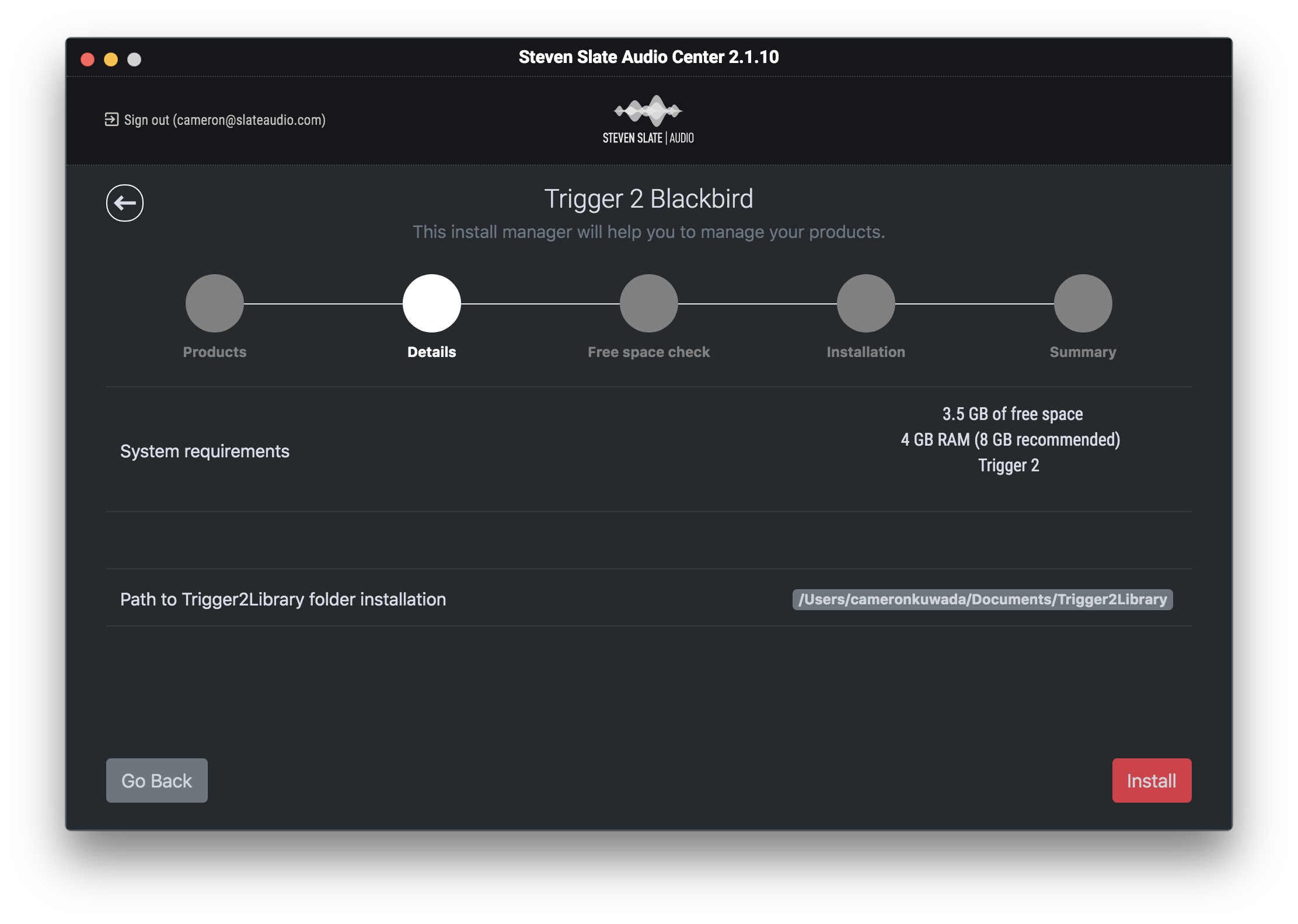 Note: The samples can be installed on your internal hard drive or an external hard drive
Note: Do NOT select system folders such as Library or System. Note: We do NOT Recommend the downloads or desktop folders, as the library can be moved or deleted easily here. We recommend the documents folder. Make sure your Trigger Library is not linked to Cloud Storage. Cloud
-Hit the red install button to start the installation process. When the process is done, you will get the message "Successfully installed". Then hit "Back to products".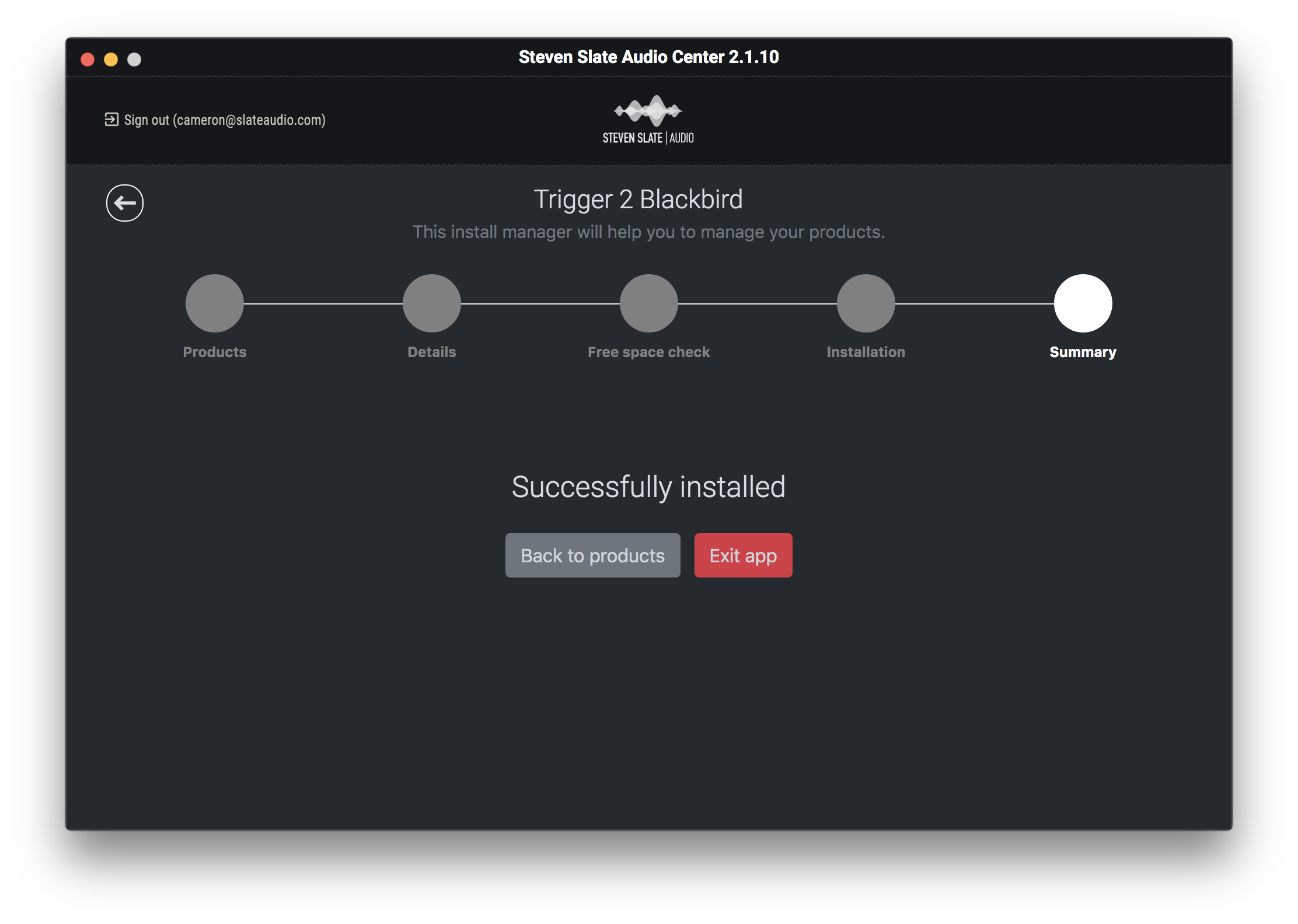 Note: If the progress bar stops and freezes before it hits 100%, this could mean the selected destination doesn't have sufficient memory.
-If having issues using an external Drive, highlight the drive in finder, then hit ⌘ +2. Then change your sharing & permission settings for your drive. If this still does not work, you will have to clear space and install the folder to an internal location.
7) Open Trigger 2 in your DAW. Click on "Settings". Your expansion license file should automatically be linked. If it is not, then please download the license file from your user account. Move this file preferably into your Trigger Library folder. Then in your settings, click "select license file".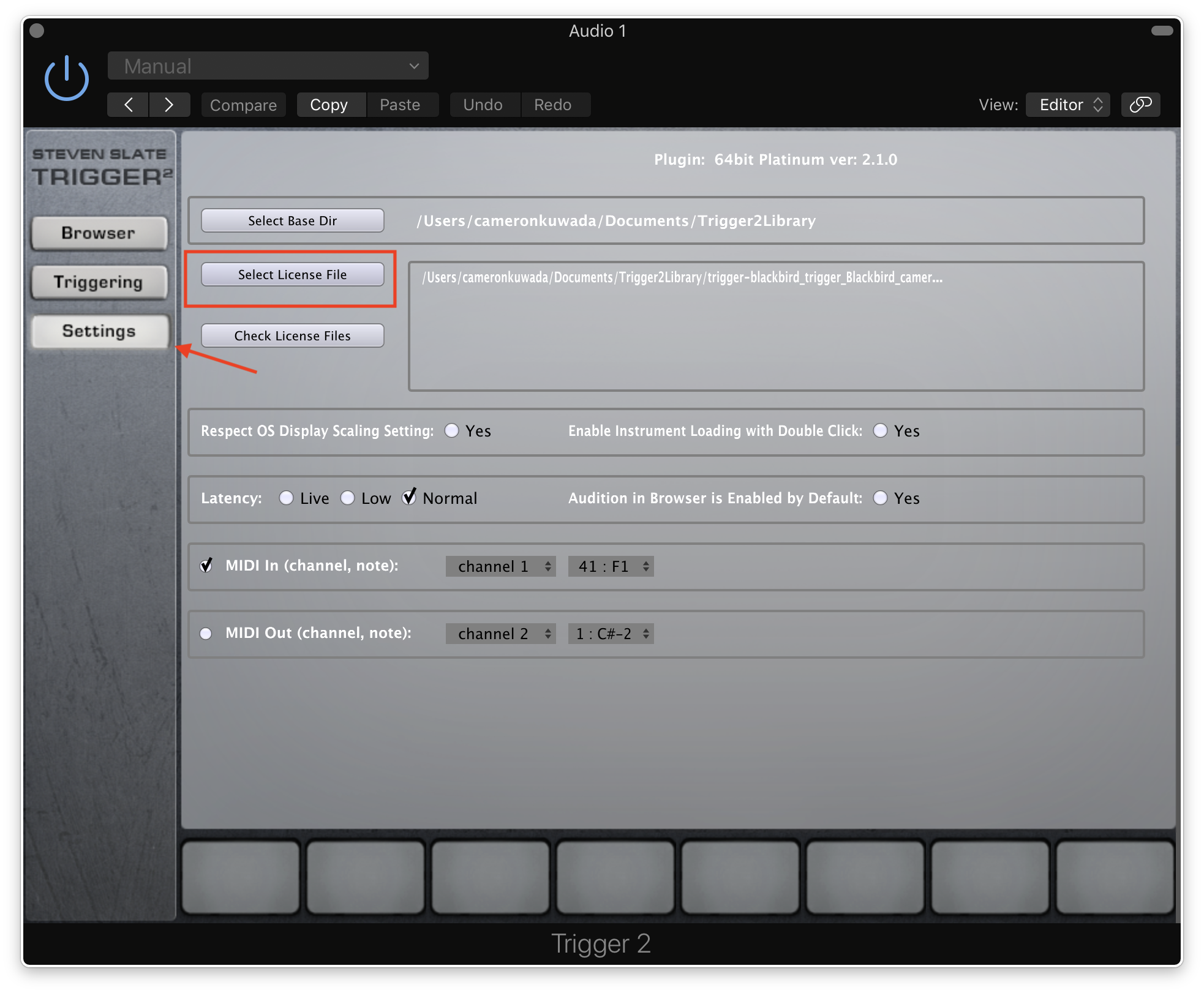 -If you have additional questions, please submit a support ticket here.