The Full versions of the Trigger 2 and SSD5.5 plug-ins use iLok for licensing, and users will need to create an iLok ID to access their license. The Slate Audio Center offers the option to activate user's licenses for them, without having to this manually.
Note: The Free versions of Trigger and SSD don't require any sort of license. Also, the expansions use a license file (which installs automatically with the expansion sounds) instead of the iLok license.

In certain instances though, user's may encounter issues when trying to activate their licenses through the Slate Audio Center, and will get an error message that says "no more activation left".
In this case, you will need to manually activate your license using the iLok License Manager application. If need be, users can download this for free at any time from ilok.com.
Manual iLok License Activation:
1. User's who have just created their Slate account will need to link their iLok ID after logging in to https://my.stevenslateaudio.com.
2. Once logged in and on the dashboard page, user's should see an orange-colored notification at the top of the page, prompting them to "Click here". Please click and follow the prompt. Then on the next page, enter your iLok ID.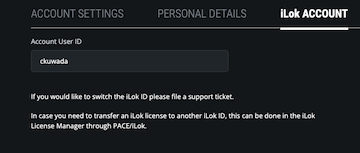 Note: If you have not already linked an iLok ID to your account and don't see this prompt upon logging in, click on the arrow in the upper-right corner of the dashboard, and go to "Account Settings". Then on the Settings page, hit the "iLok ACCOUNT" tab.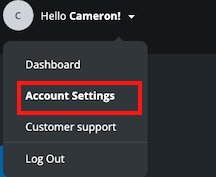 3. You may get the following message upon entering your iLok ID: The iLok account ID you are trying to link is already linked to a different email... This would mean that you registered your iLok ID with a different email than the email for your Slate User account. In this case, open the other email account that is being mentioned, and locate your verification code. Then enter this where prompted.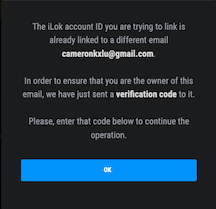 4. Once you have determined that you will need to activate your license(s) manually, open and log into the iLok License Manager application, then click on your "available" tab. You will see your newly deposited license(s) in bold. Select the license, then hit the checkmark in the upper-right corner of the iLok License Manager window. Deposit your activation via either an iLok dongle, or machine ID.