The process for redeeming expansions purchased from Third-party dealers, will differ slightly from the process for users who have purchased directly from our site, as other dealers will use the redemption passcode.
1. When purchasing an expansion from a third-party dealer, you will receive a passcode that consists of numbers and capital letters. Please locate this passcode. If you have not received this, then please contact the dealer you purchased your expansion from.
2. Log on to your Slate User account at https://my.stevenslateaudio.com. Next, hit the "Add Products" button, and enter your redemption passcode.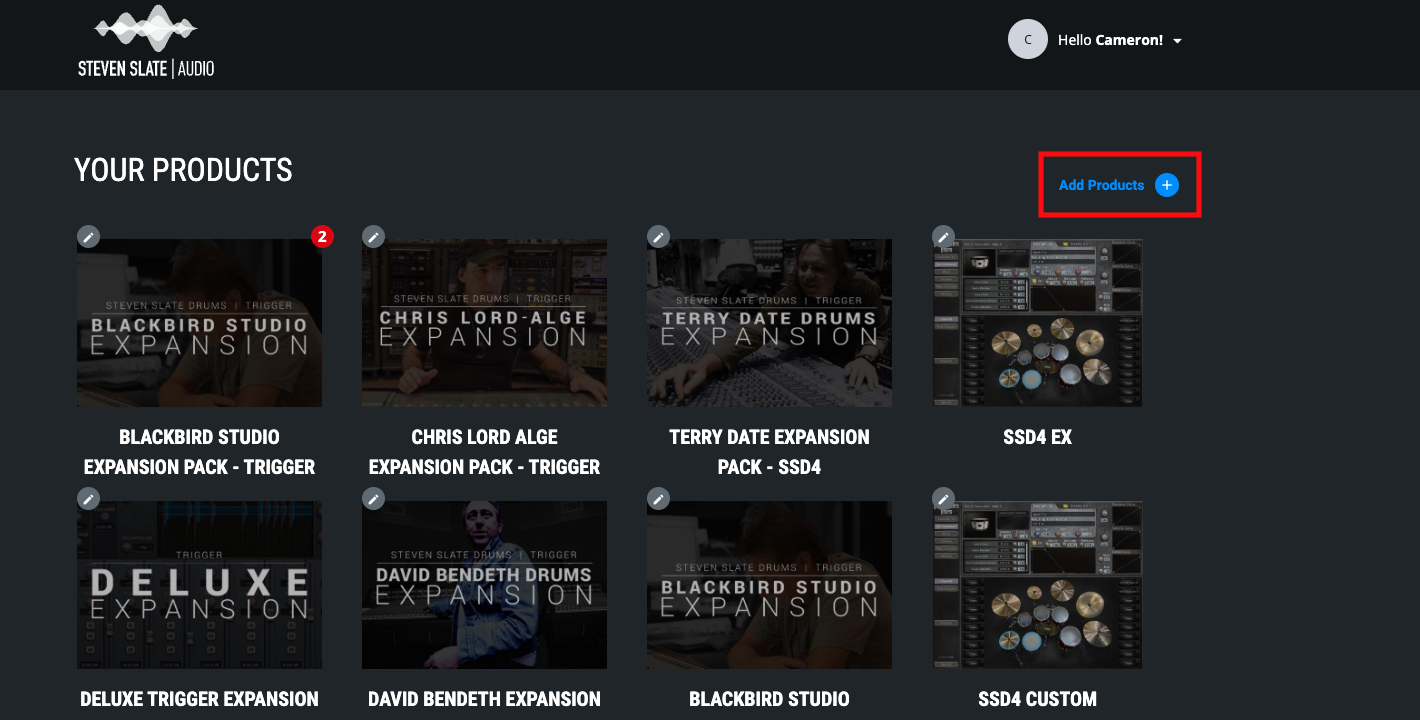 3. The expansion has now been added to your account. For instructions on installing expansions, please refer to one of these links:
https://support.stevenslatedrums.com/hc/en-us/articles/360052777433-How-to-link-Trigger-2-Expansions-in-the-Slate-Audio-Center-on-Mac-OS-For-current-Trigger-users-
https://support.stevenslatedrums.com/hc/en-us/articles/360052792713-How-to-link-Trigger-2-expansions-in-the-Slate-Audio-Center-on-Windows-For-existing-users-
https://support.stevenslatedrums.com/hc/en-us/articles/360043205013-How-to-install-SSD-5-5-Expansion-Libraries-with-Slate-Audio-Center
https://support.stevenslatedrums.com/hc/en-us/articles/4409156734999-How-to-Install-the-Patrick-Carney-Expansion-for-SSD-5-5-Trigger-2