NOTE: This article is for users who have already installed their Trigger2Library onto their computer or an external drive.
1) In some instances, users will find themselves needing to re-link their library in the Slate Audio Center, like in instances where one moves the Trigger2Library folder to a new location, after it has already been installed by the Slate Audio Center.
2) Open the Slate Audio Center, then log in with your Slate User account. Then select Trigger 2.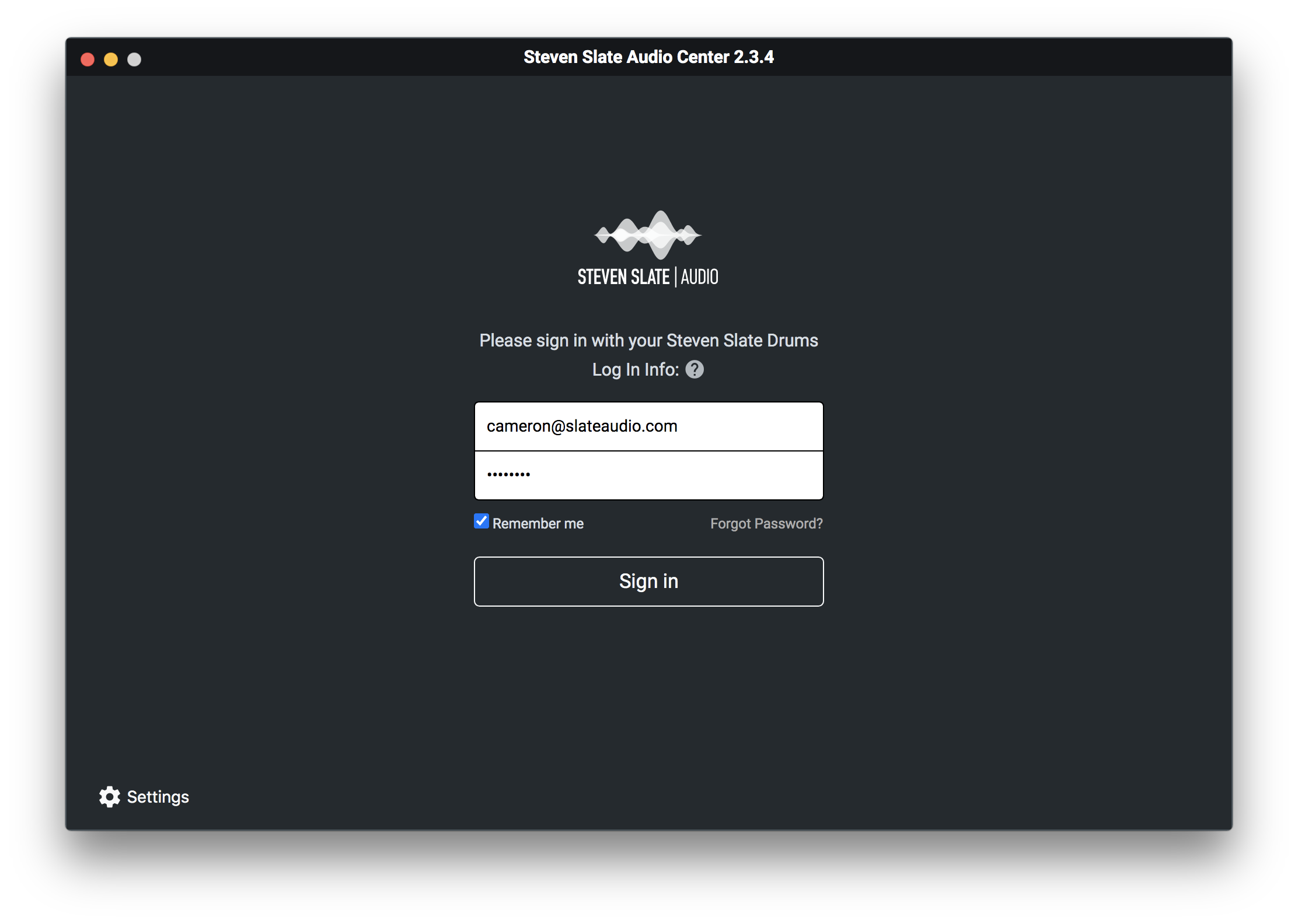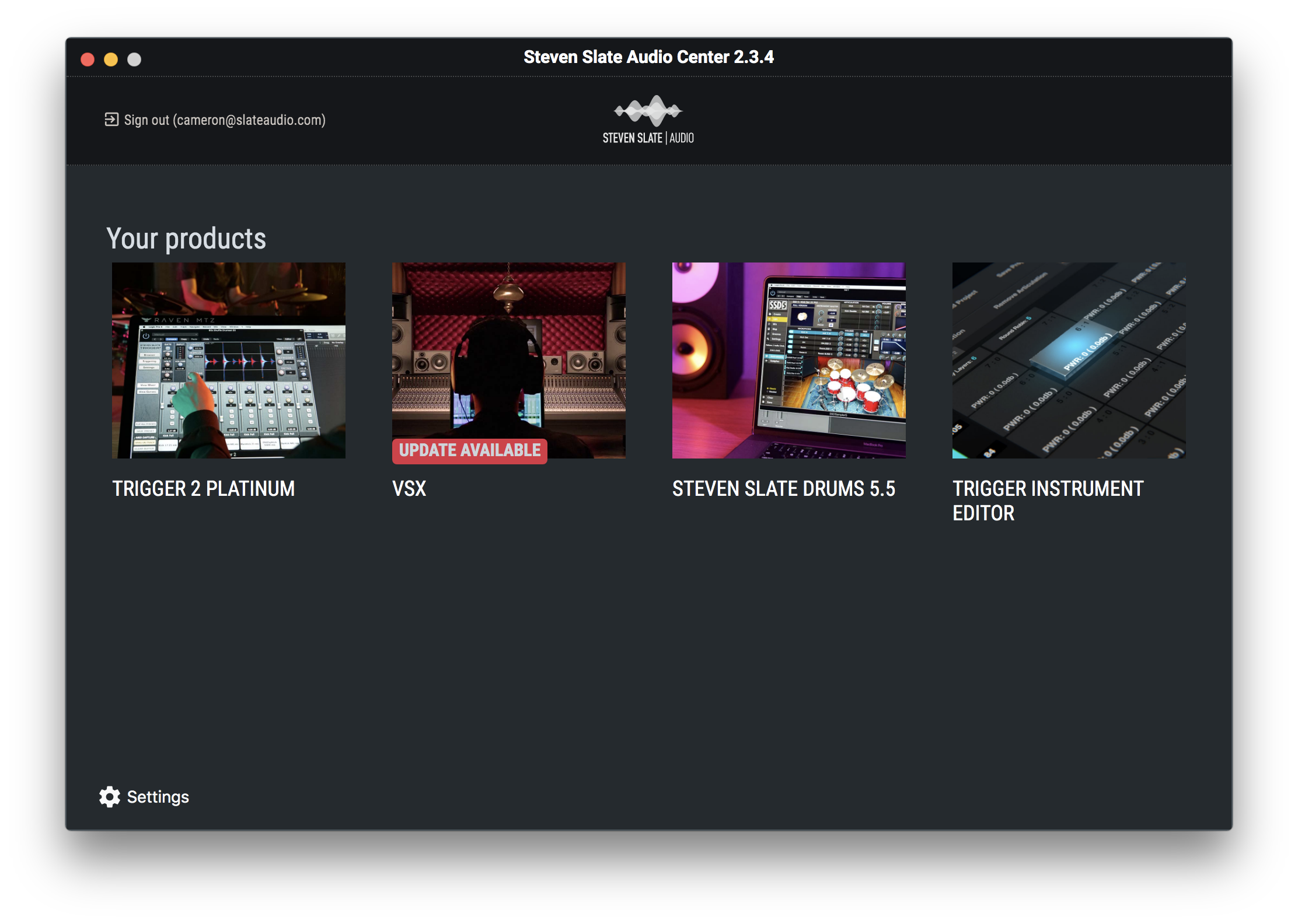 3) On the next page, hit the arrow next to "REINSTALL" and click "locate existing library". Then locate your folder, so that the final path is "Trigger2Library".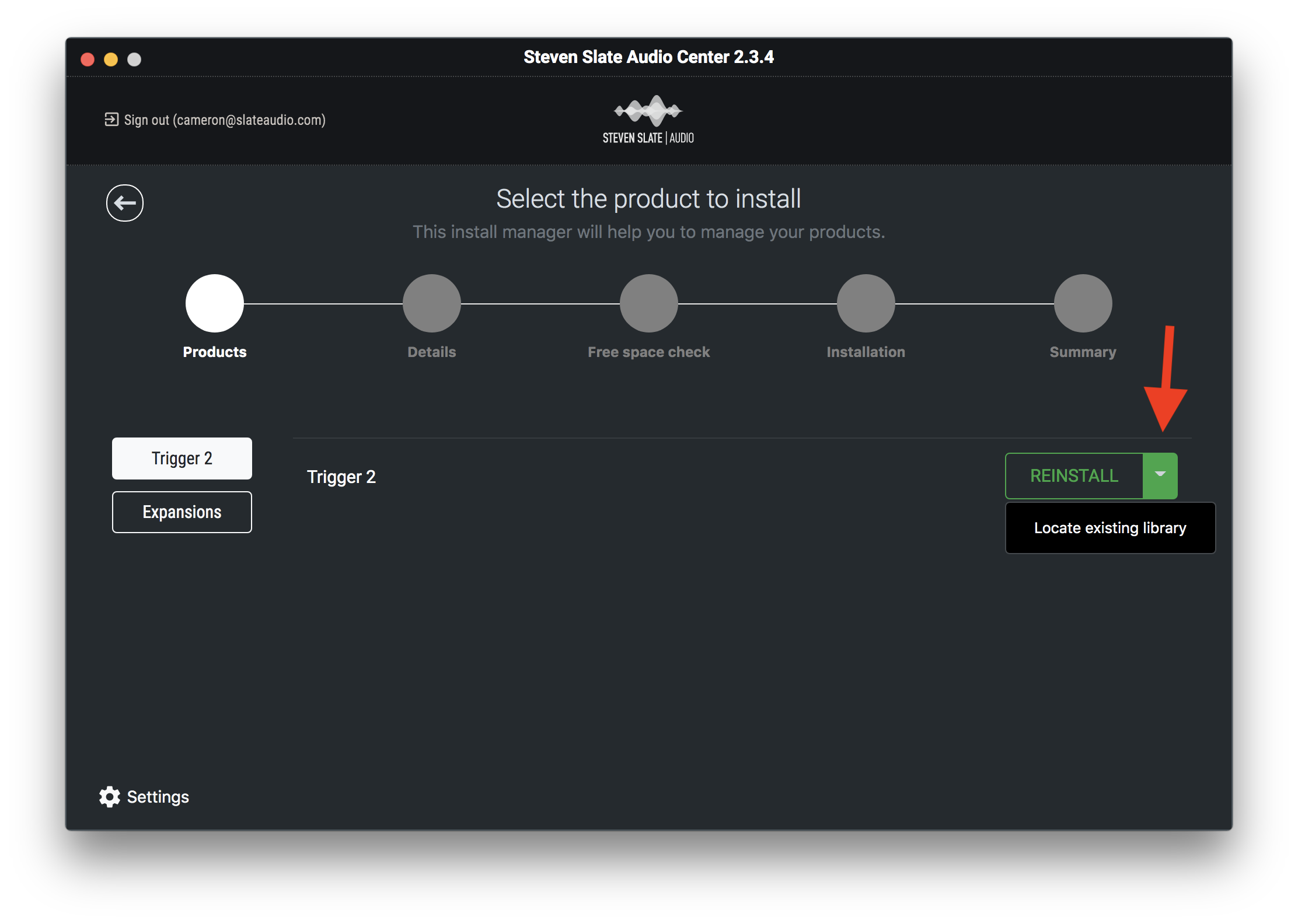 If the Slate Audio Center is able to successfully locate the library, it will say "Found! Library is here: Your filepath".